Through her passion, Mamie bio retranscribes all the generosity of today's grandmother's cooking with generous, gourmet and practical recipes, favouring healthy ingredients, just like your grandmother would do! Don't miss her organic cassoulet or her famous spread without palm oil.

In addition, for each purchase, Mamie Bio donates 1% of her kitty to environmental associations, so be greedy, it's good for the planet!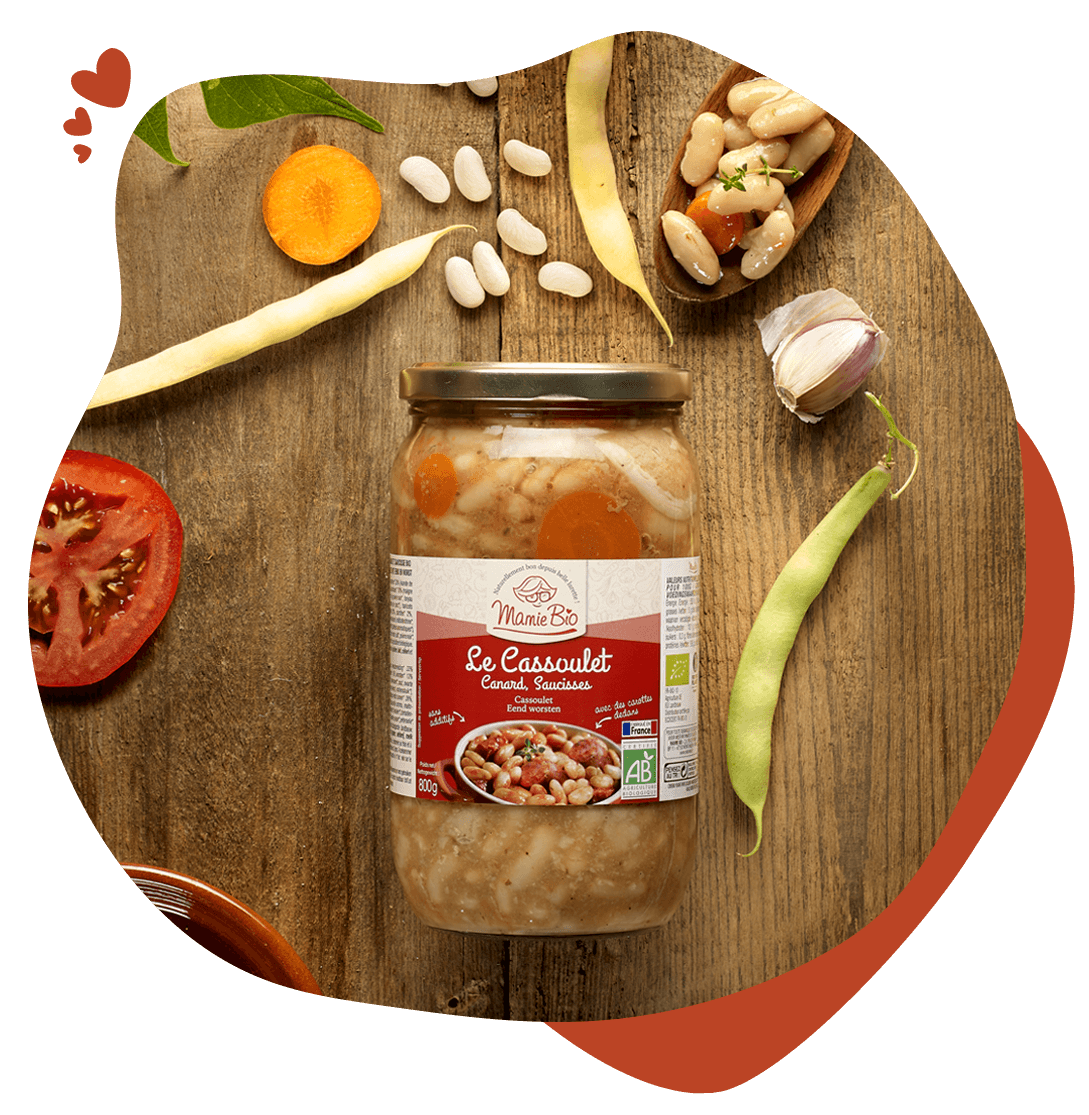 Mamie Bio takes its inspiration from the best traditional recipes to create tasty little dishes without additives. Simmered in the heart of the South-West of France, her organic meat or vegetarian dishes are perfect for family meals and lunches on-the-go.