"The world is changing,and it is changing fast!"
Alain Brugalières – Founder of VITAMONT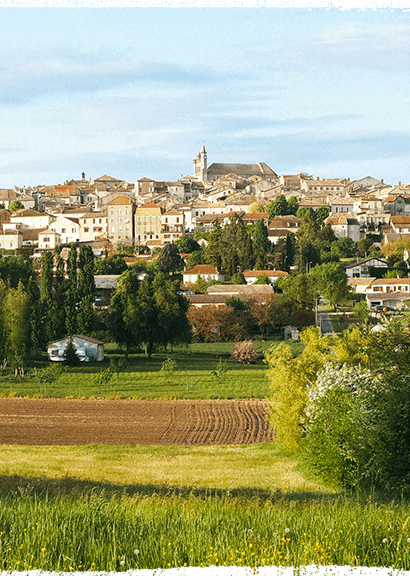 Alain brugalières, son and grandson of farmers – and also a true epicurean – realised that in order to survive, the agricultural world needed to do things differently.
"For nature to go on being bountiful, we must protect it and maintain the quality of our farmland – and in this way we ourselves will consume more healthily."
— Alain Brugalières
At the time, people were just beginning to talk about "ORGANIC" farming. The principal aim was to protect both human health and that of the environment. This promise went straight to the heart of this young, activist businessman, and he started off by selling juice from locally harvested apples and prunes that had been pressed in Monflanquin, in the heart of Lot et Garonne.
It was a simple, sensible idea: to process fully ripe fruit and vegetables from the region and thus offer the ORGANIC food network natural juices and drinks that had been minimally processed, to ensure they remained as natural as possible and retained maximum flavour.
"I started out in a little workshop that was just 6000 square foot, using a manual press. In those days I was only producing 2,000 bottles a day… At a time when the only rule in business was maximum productivity, making ORGANIC produce wasn't the obvious choice. You had to have a certain amount of belief to go for quality and health instead."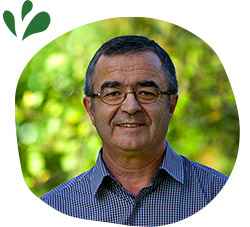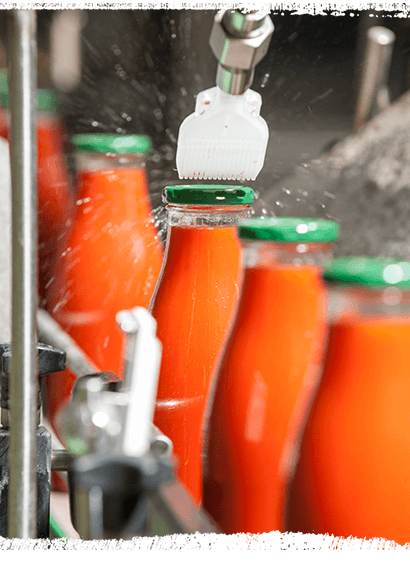 At first it was hard – the market wasn't ready, there was no real demand.
Then, in the'90s, came the first European regulations on ORGANIC farming. This reassured consumers, who started to buy ORGANIC products at long last and, helped along by various food scandals, the sector finally got off the ground! ORGANIC shops began to spring up everywhere, and Vitamont helped them grow.
"Organic shops were looking for premium products, that had been made in France. They only had to taste our juices and the product sold itself – there was no need to go into a marketing speech! It's so much easier when you're selling a good product that you're really proud of!"
–Alain Brugalières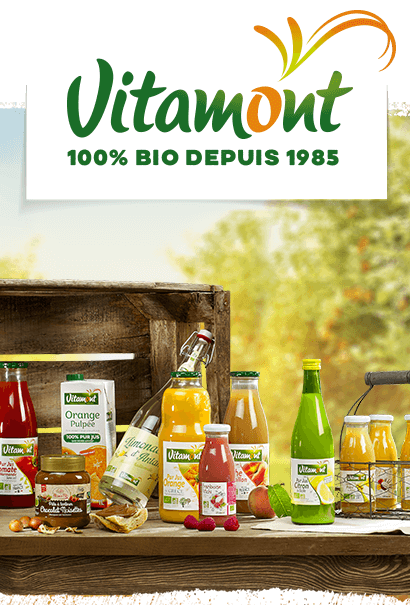 This journey can be illustrated by 2 brands : Vitamont with more than 130 fruit juices and beverages and Mamie Bio with a grocery of savoury and sweet products !
This same determination is still there, and Vitamont is still the main French company specialising in processing and bottling ORGANIC fruit and vegetable juices, drinks and nectars, to be sold in specialist ORGANIC stores.
Every day, our team of 48 committed employees puts the company's skill and expertise into practice, from selecting the ingredients right through to launching the finished product, always maintaining our high standards in terms of product quality, so as to ensure complete customer satisfaction.
Our current first-stage processing capacity is around 1,500 tons of organic fruit and vegetables. Our sterile storage tank is a useful supplement to our production equipment and enables the safe storage of more than 700,000 litres of juice per year. This tool means we can respect the harvest dates imposed by Mother Nature, store and bottle fruit and vegetable juices all year round, yet still offer you maximum flavour.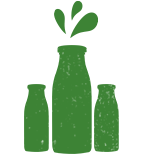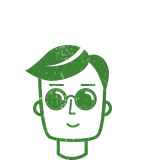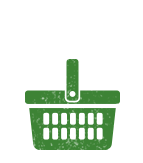 retailers
Specific organic stores