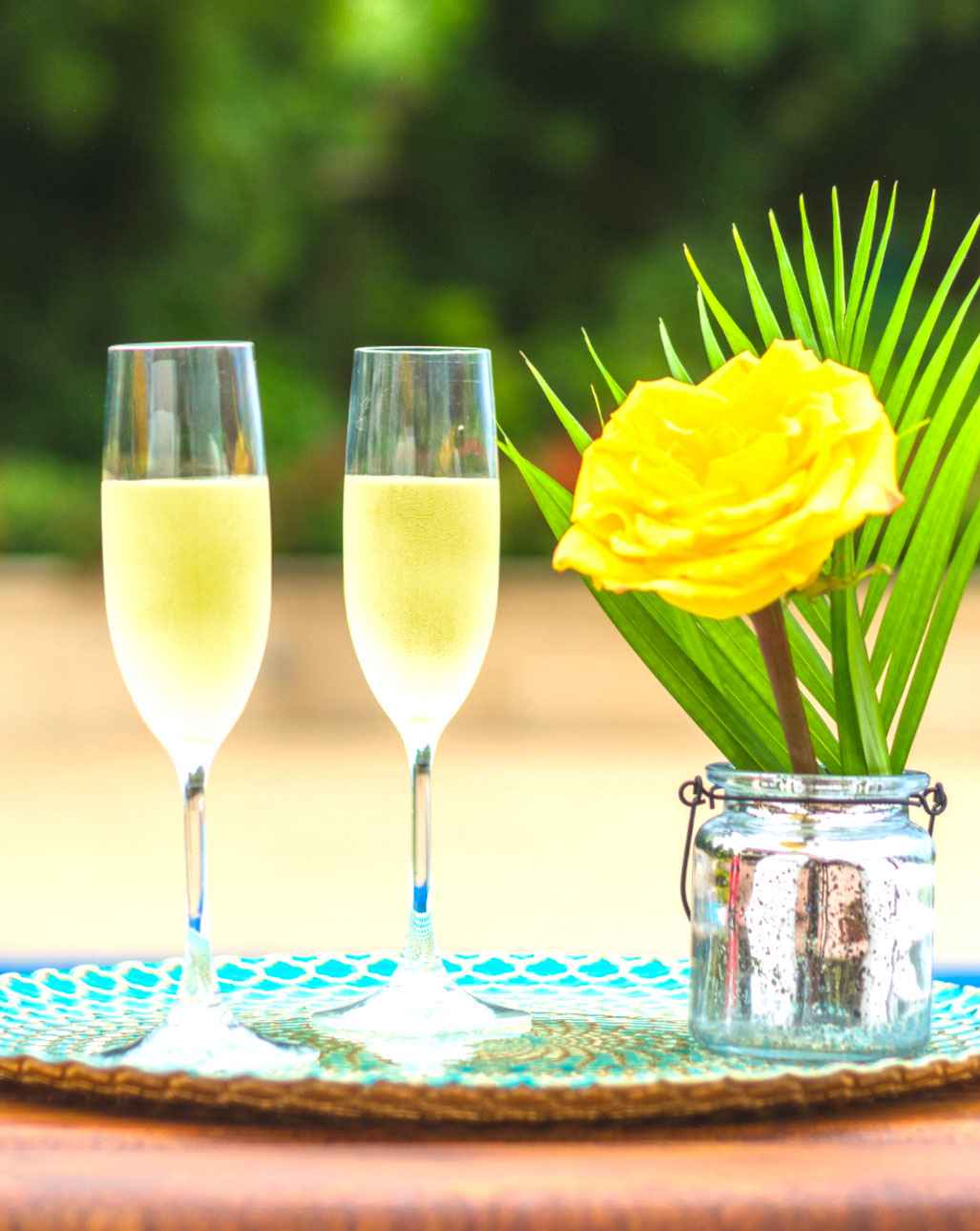 Aperitif with Crémant of Alsace lemon juice and ginger juice
1 bottle of crémant
15cl brown sugar syrup
8cl cointreau
2cl of Vitamont Extra Strong Ginger
1- Pour the cointreau, cane sugar and lemon ginger juice into a salad bowl.
2- Let it stand in a cool place for at least 4 hours.
3- Add the Crémant just before serving. Cheers!
Reminder : Alcohol abuse is dangerous for your health. Consume with moderation.
For a more gourmet version, add some frozen red berries beforeletting  the mixturestand .