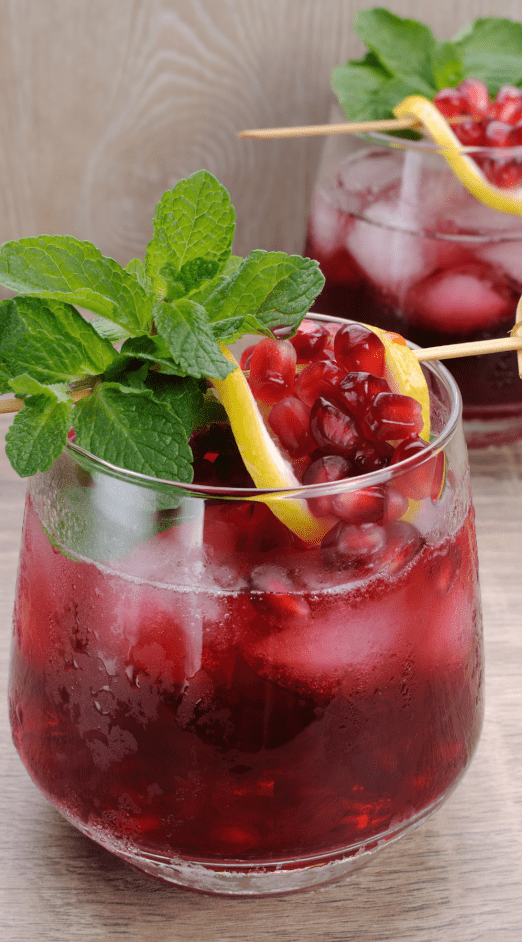 Grenorgin virgin cocktail
– 540 ml of unfiltered pomegranate juice
– 180ml of Orange juice from Greece
– 90ml of Extra Strong Ginger
– 1 pomegranate
1. Add the pomegranate, orange and ginger juices to a shaker.
2. Open the pomegranate and set aside 2 tablespoons of grains.
3. Add the juice mixture in nice glasses and then place ice cubes and pomegranate grains in each of the glasses.
4. Cocktail are ready, you can toast!
Add orange slices to decorate the glasses.