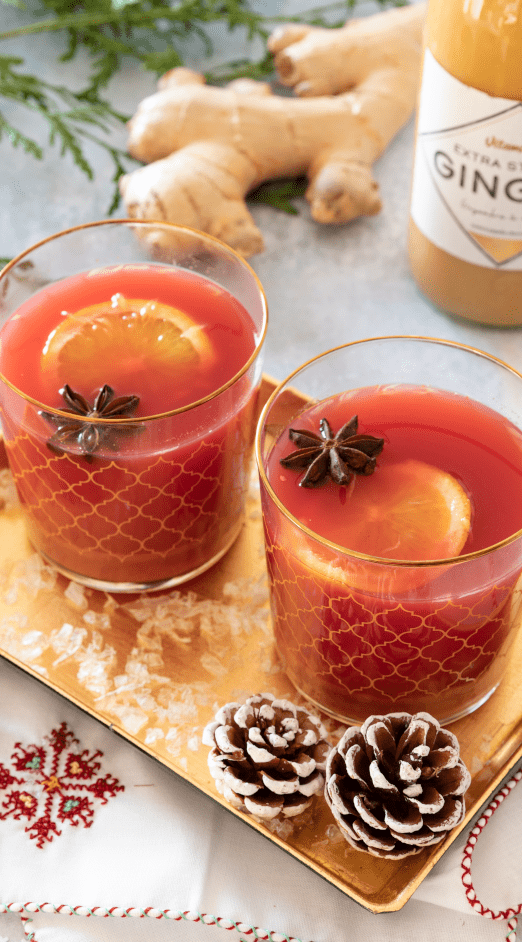 Ginger Cranberry & Lemon Punch
1- In a large bowl, combine the orange juice, cranberry juice, ginger juice, lemon juice, rum and vanilla extract.
2- Dip the sliced oranges and cinnamon sticks into the mixture and stir.
3- Leave to macerate for 3 hours in the fridge.
4- Serve with a ladle for a convivial and festive aperitif.
Alcohol abuse is dangerous for health. To be consumed in moderation.
Add a star anise flower in each glass to flavor your drink, and for a more aesthetic side.
Recipe by Odélices.
Photo : Marie-Laure Tombini