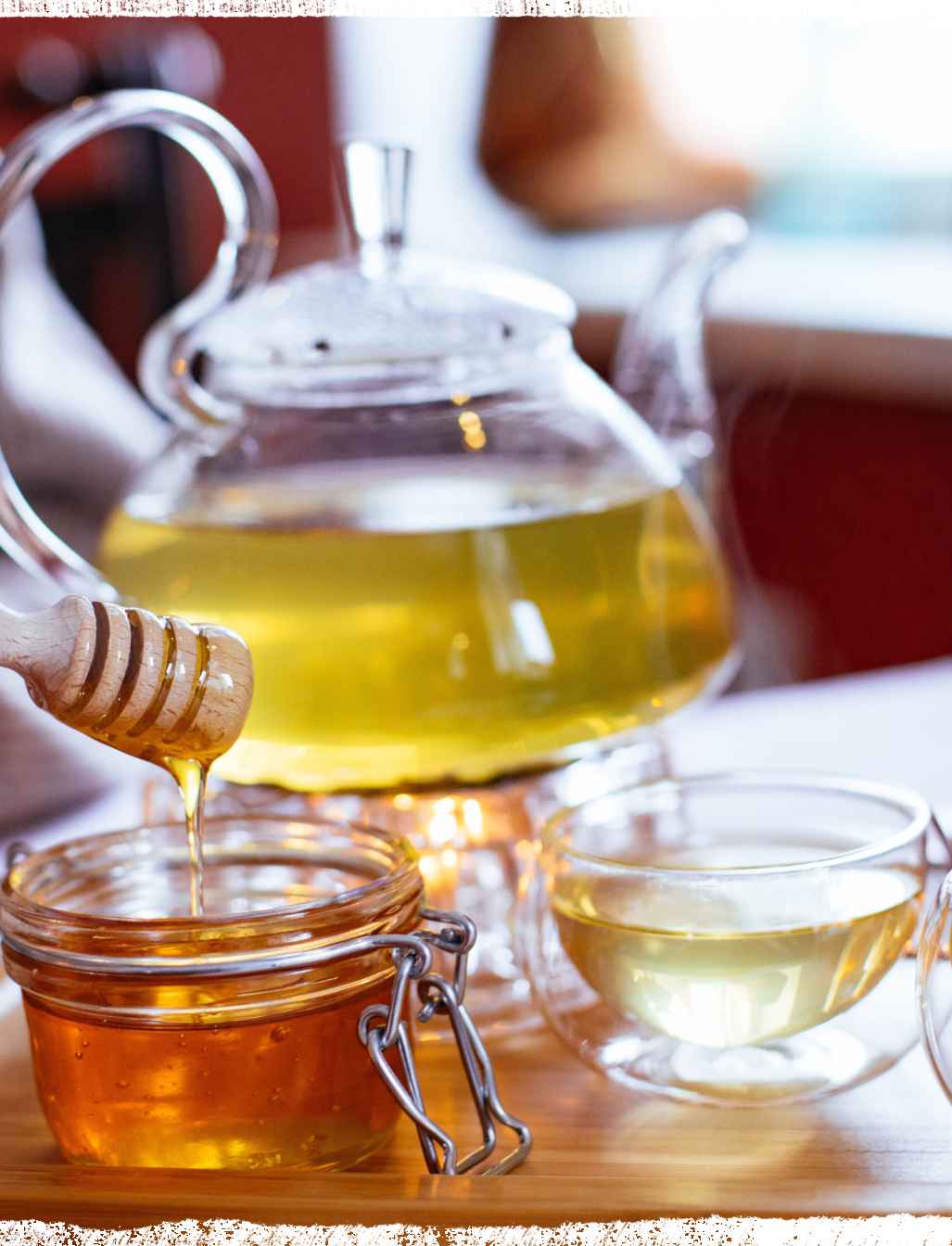 Green Tea with honey, lemon and ginger
3cl Vitamont Extra Strong Ginger
2 teaspoons honey
30g green tea
1- Heat 50cl of water without reaching the boil and pour it into a teapot.
2- Pour the lemon and the ginger juices
3- Add the tea and infuse for 5 minutes.
4- After removing the tea, add the honey and stir until it dissolves.
5- Serve immediately.
Take your tea with almond biscuits.