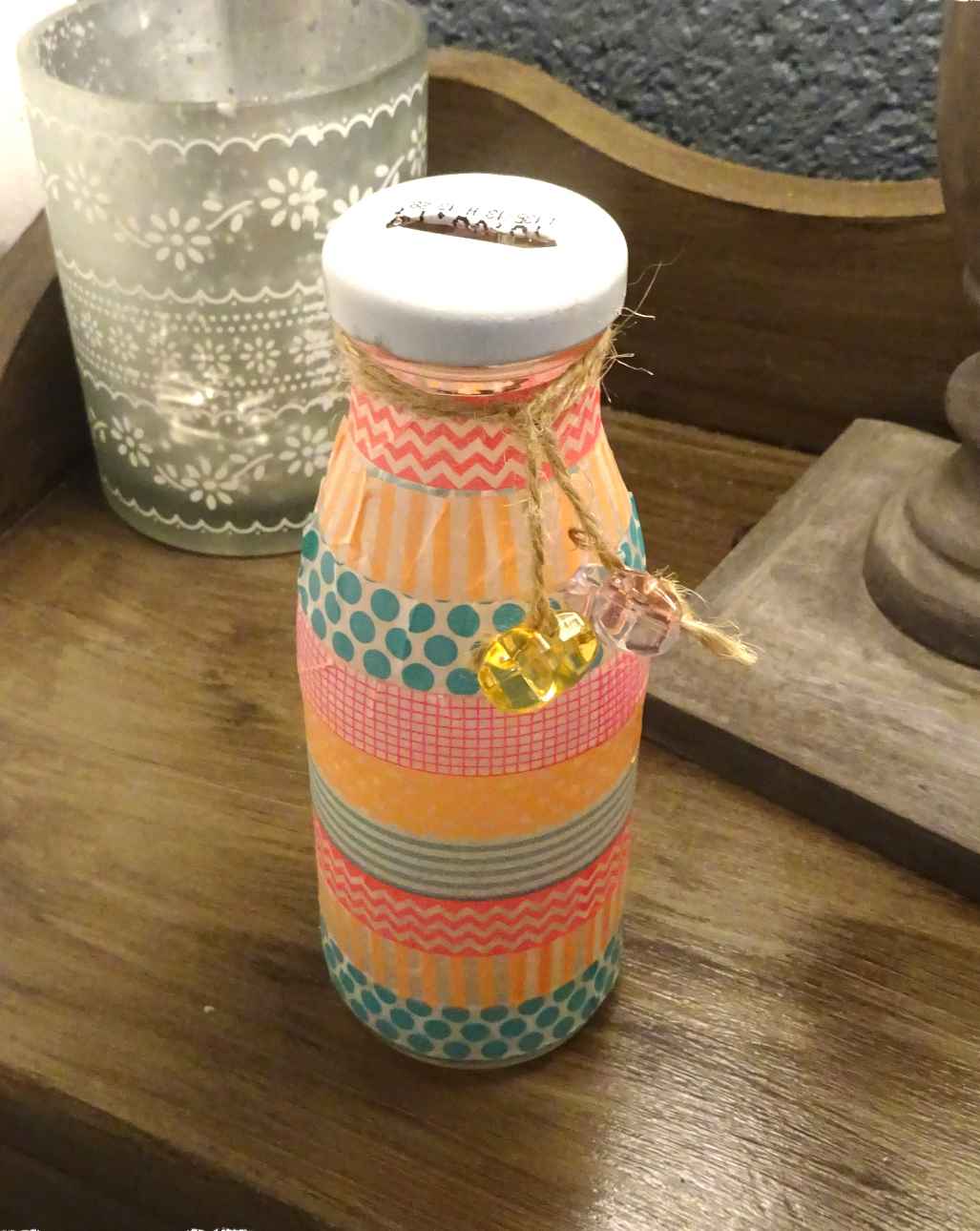 1 empty and clean Vitamont 25cl bottle, and its cap
4 to 5 masking tape rolls with different colors and patterns
35 cm of twine
2 big pearls
A pen
Wooden scissors or a flathead screwdriver
1- Remove the label under hot water by rubbing with a sponge. Clean the cap
2- Draw the aperture of the moneybox on the cap.
3- Lay it flat on a worktop. Drill the aperture with the scissors or screwdriver, being careful not to skid. You can use a hammer to push the screwdriver. Replace the cap on the bottle.
4- Decorate the bottle with masking tape. You can alternate colors and patterns.
5- Thread some pearls onto the twine and place them on the ends. Hold them in place by making knots on the twine on both sides of the pearls.
6- Wrap the twine around the bottle neck.
From the creator, Magali, marketing assistant at Vitamont :
"If your moneybox fills up quickly, make a bigger one with a 75cl bottle!"