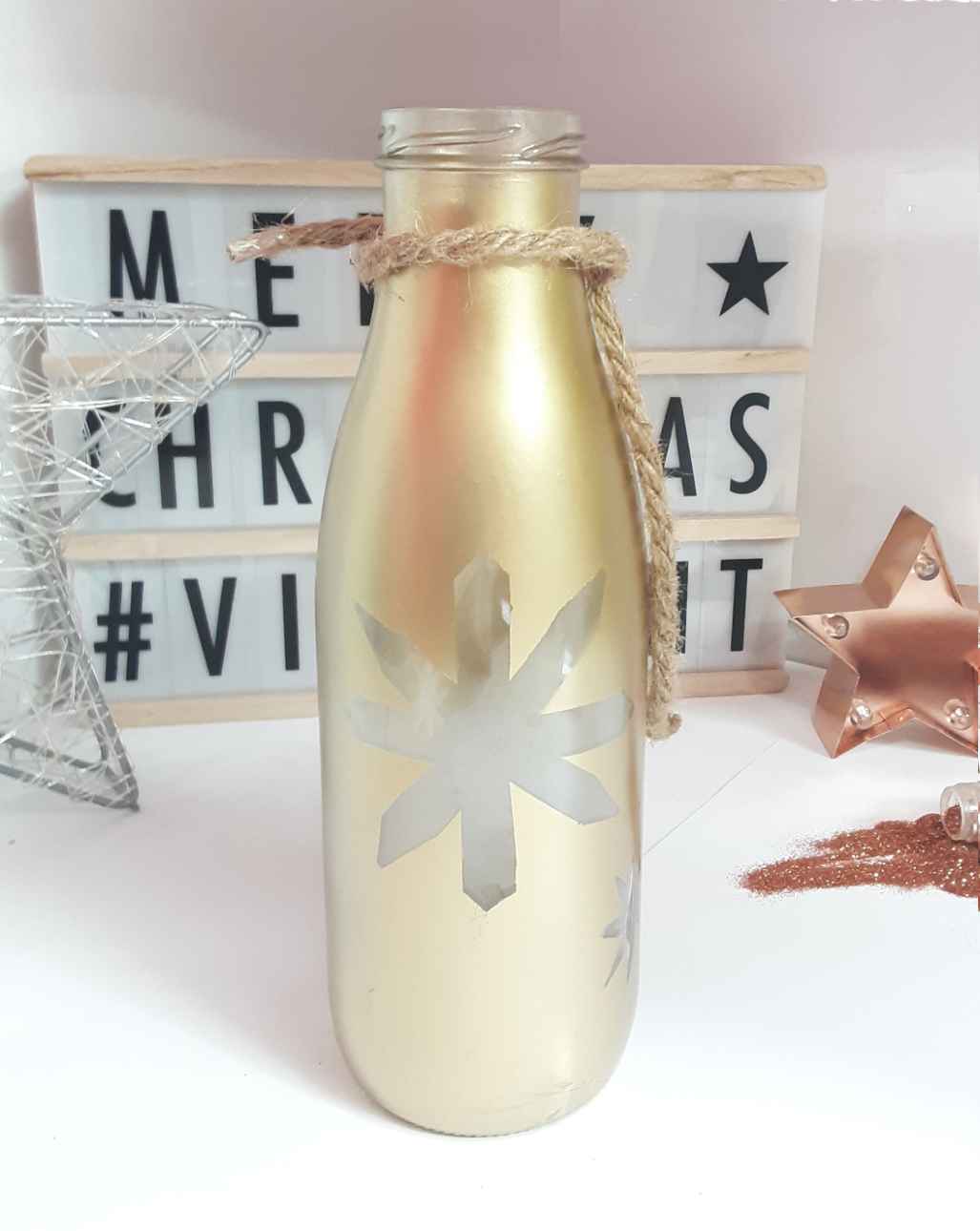 1 75cl Vitamont bottle
1 0.5cm wide adhesive
A pair of scissors
A can of golden paint
1- Remove the label from the bottle under hot water by scrubbing with a sponge.
2- Cut 4 8cm long adhesive strips and cut the ends into wedges. Stick the 4 bands in a star shape at the center of the bottle.
3- To create a smaller star, cut 2 4cm long pieces of adhesive. Cut them half lengthwise. Then cut these pieces into rhombus shapes. Stick the small star at lower right side of the first star.
4- Cut and stick as many stars as you like.
5- Set up your work area for painting: be careful, you need to be in a ventilated area and in a place which does not fear paint splashes.
6- Shake the paint can and spray the entire surface of the bottle.
7- Once it is dry, take off the adhesive strips.
From Romane, creator of the starry vase :
"Hang a piece of sequined rope around the neck to embellish the creation."