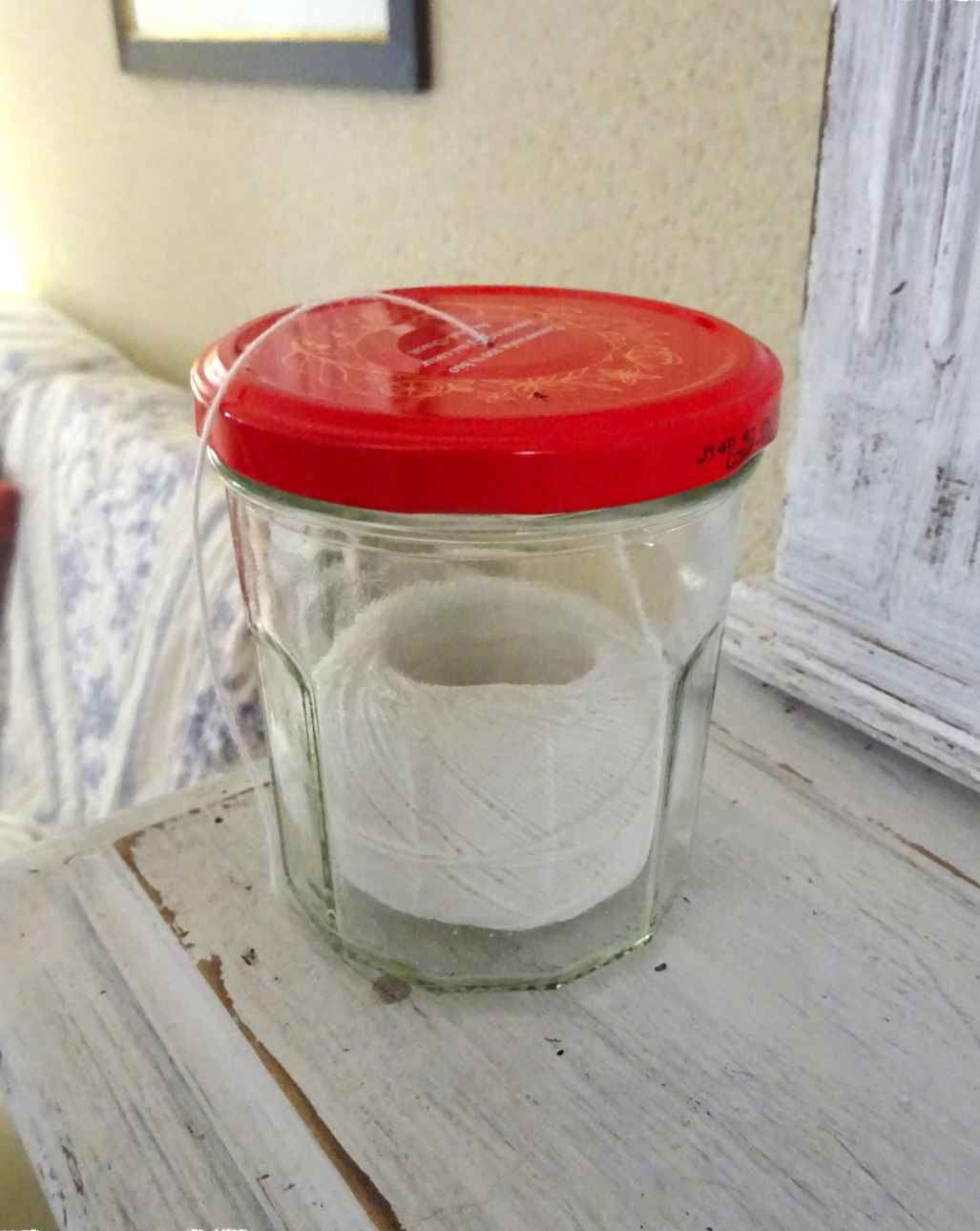 1 jar of Mamie Bio jam and its lid
A ball of twine
A drill with a metal wick
Optional: some adhesive
1- Remove the label under hot water by rubbing with a sponge. Clean the jar and its lid. Let them dry.
2- Punch the lid with the drill. To avoid skidding, you can stick two pieces of adhesive to form a cross in the center of the lid beforehand.
3- Pass the end of the twine into the lid.
4- from Laure, accounting assistant, creator of this twine holder : « you can decorate the jar with glass paint with your kids. »Put the ball of twine in the jar and close it.
From Laure, accounting assistant, creator of this twine holder :
"you can decorate the jar with glass paint with your kids."