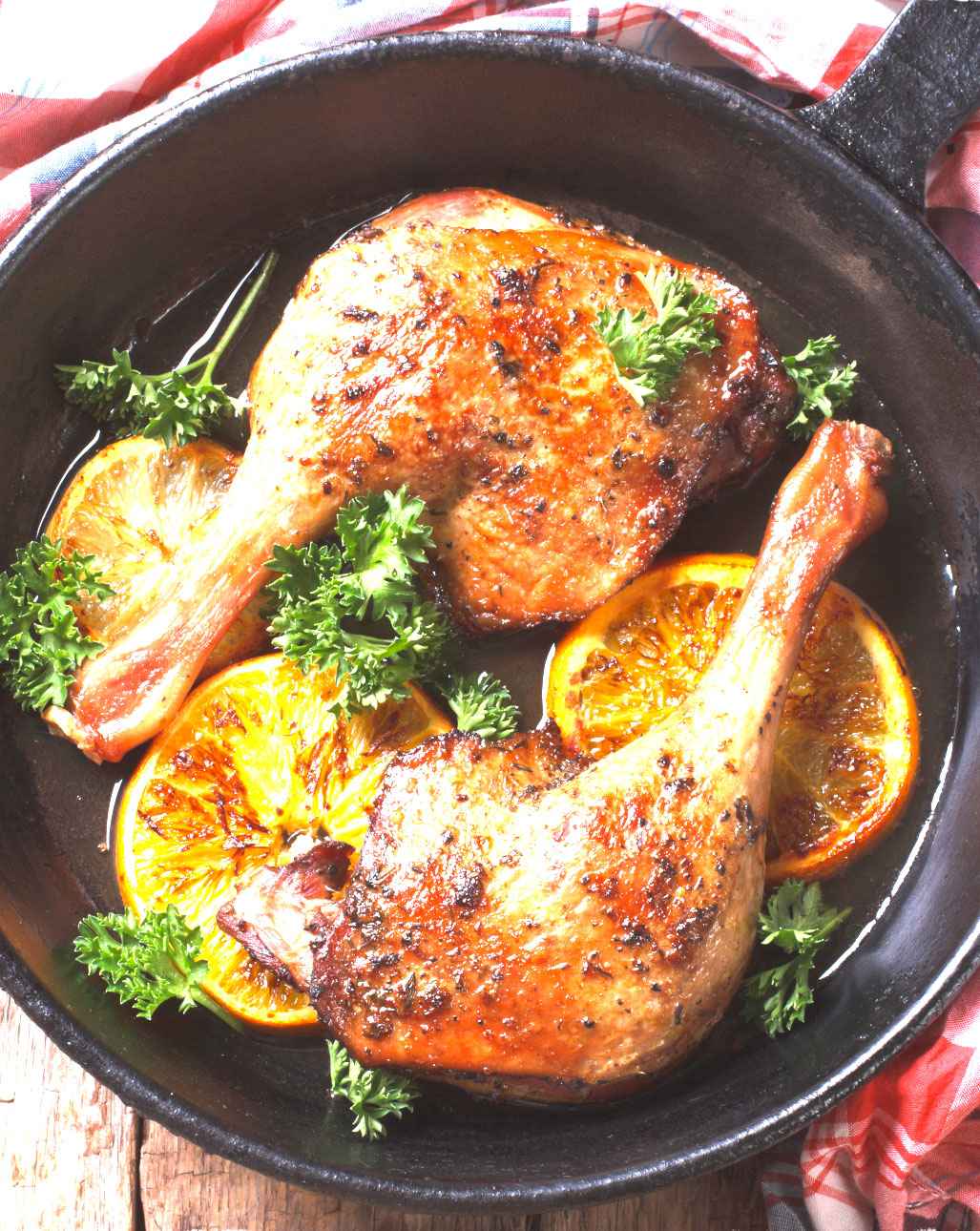 1 whole duck
25cl white wine
2 tablespoons honey
2 tablespoons vinegar
3 oranges
2 thyme sprigs
½ bunch of curly parsley
Salt and pepper
1- Cut up the duck
2- Pour the honey and vinegar into a saucepan and heat over low heat until it caramelizes.
3- Add the orange juice little by little while stirring and let cook for 10 minutes.
4- Brown the duck pieces in a deep skillet or casserole with a little oil.
5- Remove the duck fat from the skillet and then pour the contents of the first saucepan (vinegar, honey and orange juice, etc.) into it. Add the white wine and the thyme. Salt and pepper to your taste.
6- Cover and simmer 30 minutes over medium heat, stirring from time to time.
7- Remove the zest from 2 oranges and cut the third one into slices.
8- Add the orange to the pan and cook for another 45 minutes.
Just before serving, coarsely chop the curly parsley and place it on the duck.