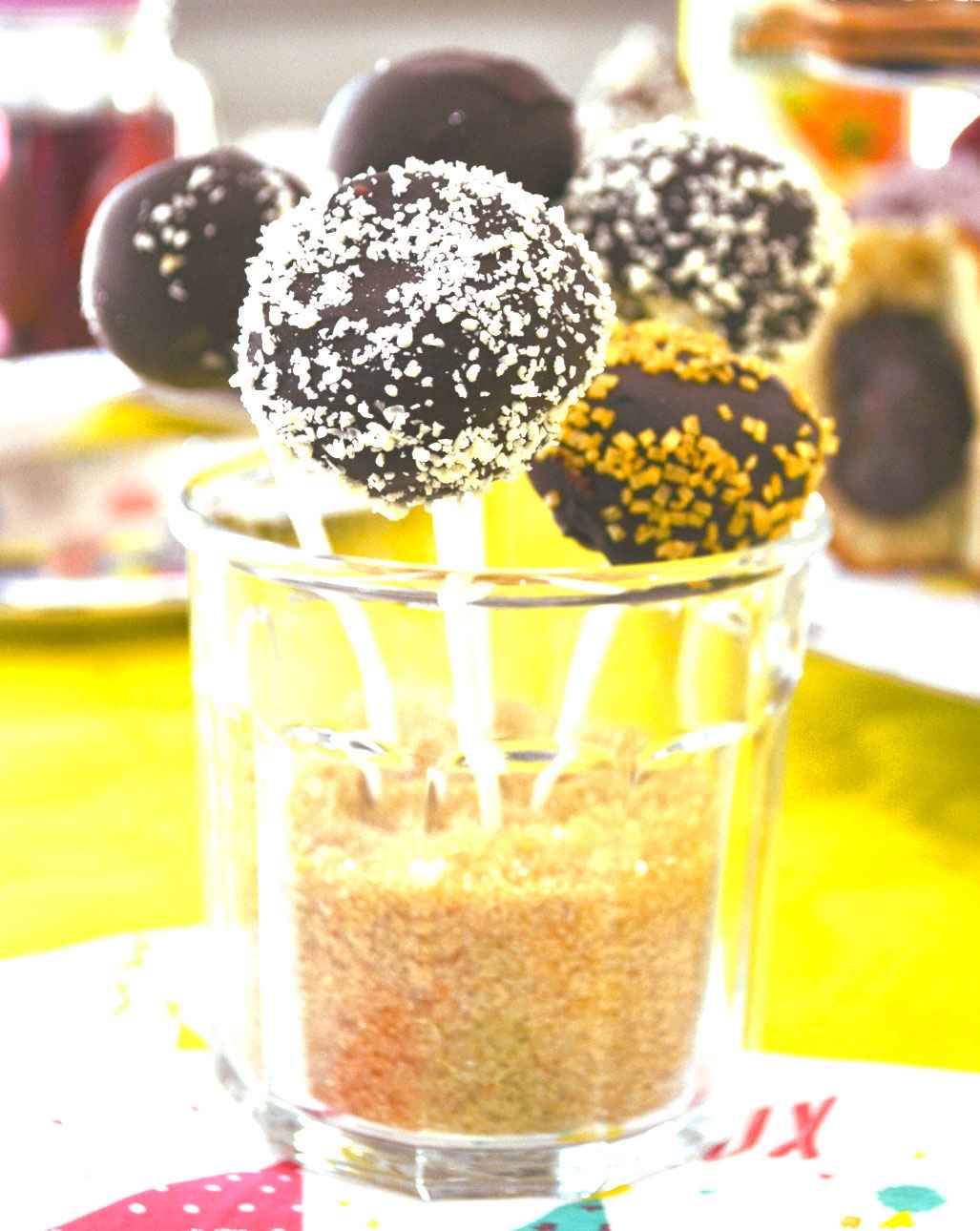 – 4 tablespoon Mamie Bio coconut's delight
– ½ dark chocolate strip
– 10 wooden sticks
– 1 teaspoon flour
– 2 teaspoon brown sugar
– 10g white chocolate bar
1- Place the Coconut's Delight and White Chocolate in a cool place at least 1 hour before starting the preparation.
2- Form Coconut Delight balls by rolling them in a little flour to prevent them from sticking too much to your fingers.
3- Place the balls on a plate and prick the sticks.
4- Place in the freezer for 2 hours.
5- Melt chocolate in a hot water bath until obtaining a smooth mixture.
6- Immediately immerse the balls of Coconut's Delight that have just come out of the freezer
7- Rotate the stick between your fingers so that the chocolate is evenly distributed.
8- After coating each pop cake with chocolate, sprinkle with brown sugar or with grated white chocolate. Be sure to be fast for this operation because the chocolate hardens quickly.
Be creative for the presentation! Plant your pop cakes in a glass filled with sugar or in a grapefruit cut in half.