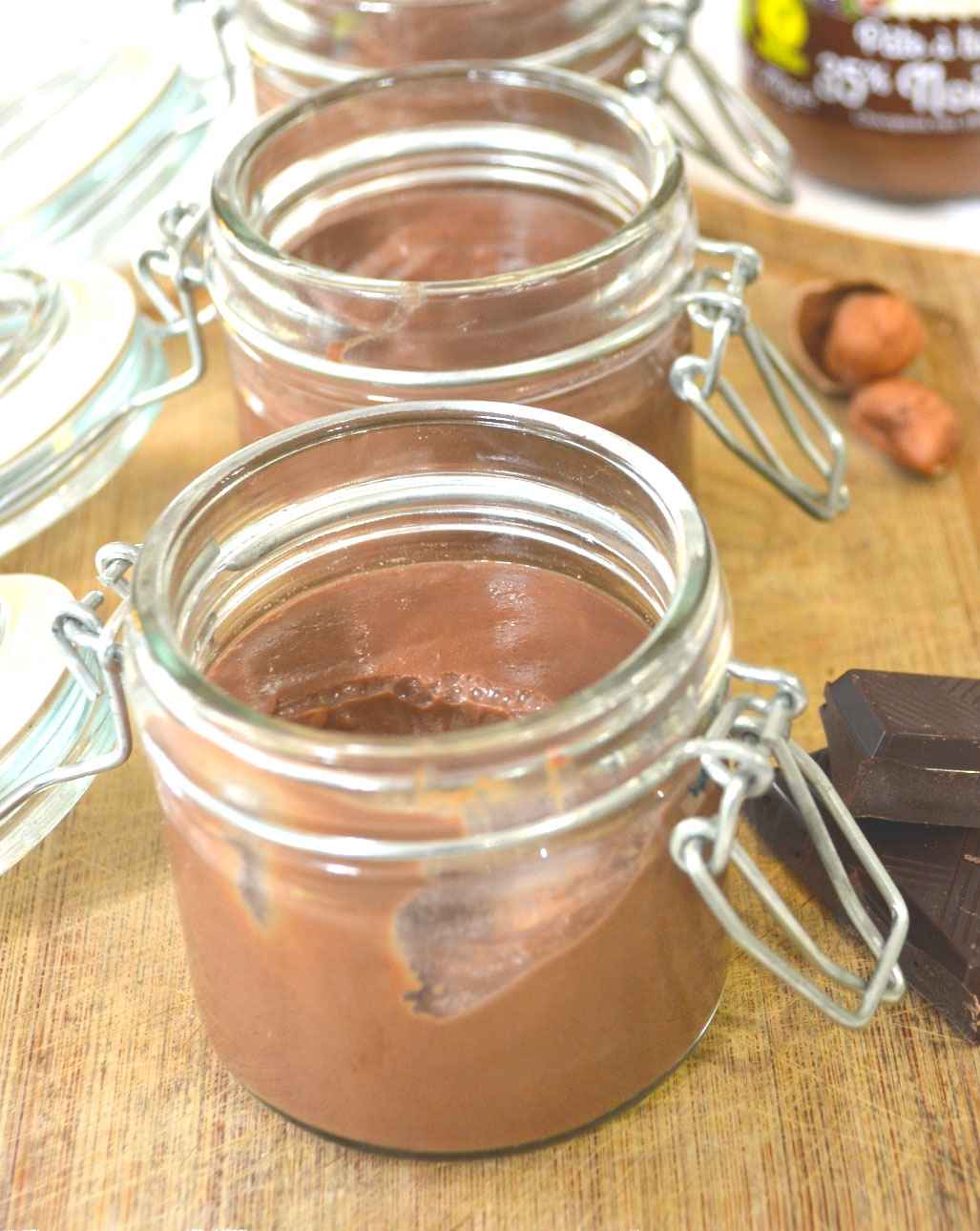 1- Pour the milk into a saucepan and set aside a glass of milk
2- Heat the pan over low heat.
3-Add the spread and chocolate without stopping stirring.
4- Dissolve the cornstarch in the glass of cold milk. Then add it to the pan.
5- Continue stirring until mixture thickens.
6- Pour into ramekins.
7- When cooled, refrigerate the ramekins for at least 2 hours.
Add crunch by sprinkling your creams with chopped hazelnuts before serving.