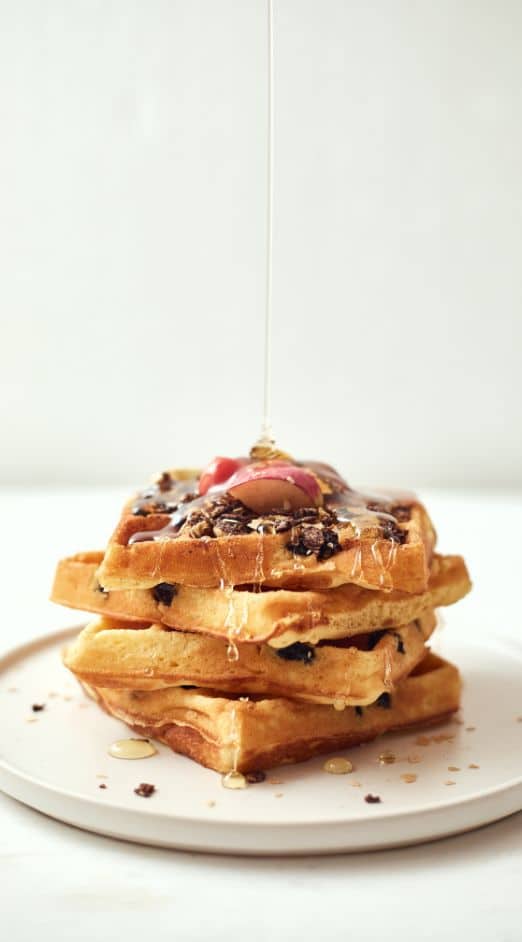 10 people
~5 minutes
~ 10 minutes
1- Preheat the waffle iron. In a bowl, beat the whole eggs into an omelet with a fork.
2- Add the compote and mix well!
3- Sift the flour and baking powder then incorporate the mixture into the preparation
4- Put with a brush a little margarine or oil on the plates of the waffle iron.
5- Pour a ladle of dough on each plate and cook for 5 to 6 minutes. Waffles should be well browned.
Add a few chocolate or dried fruit chips in the preparation.