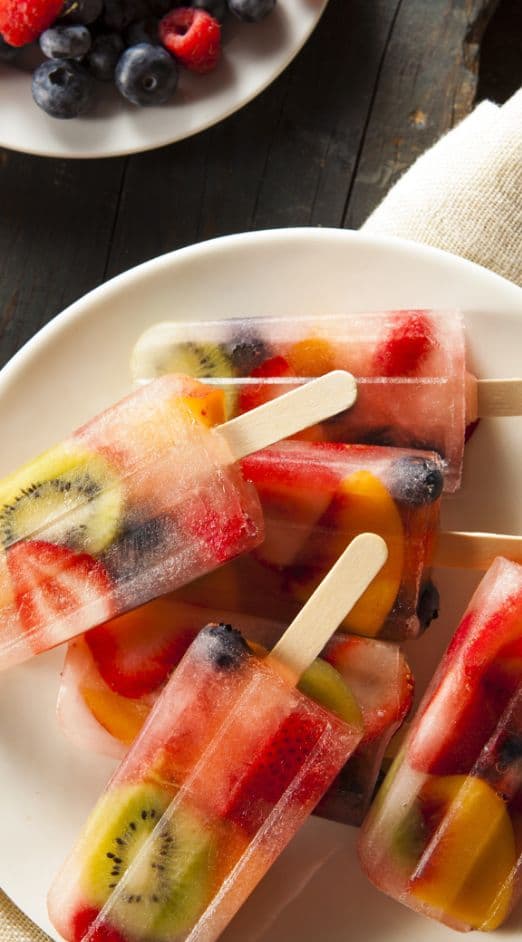 Coconut water and fruits ice lolly
– 260 ml of coconut water
– 15 ml of lemon juice
– 1 kiwi
– 2-3 strawberries
– 1 handful of blueberries
– 1 handful of raspberries
– 4 wooden sticks
– 4 ice cream molds
1- Wash the fruits and then cut them into strips, except blueberries which can remain whole. Place the fruits in the mussels.
2- Complete the ice cream molds with the mixture of coconut water and lime juice.
3- Add the wooden sticks and close the molds. Let stand in the freezer for at least 3 hours before tasting.
Personalize your ice cream by choosing the fruits that compose it!