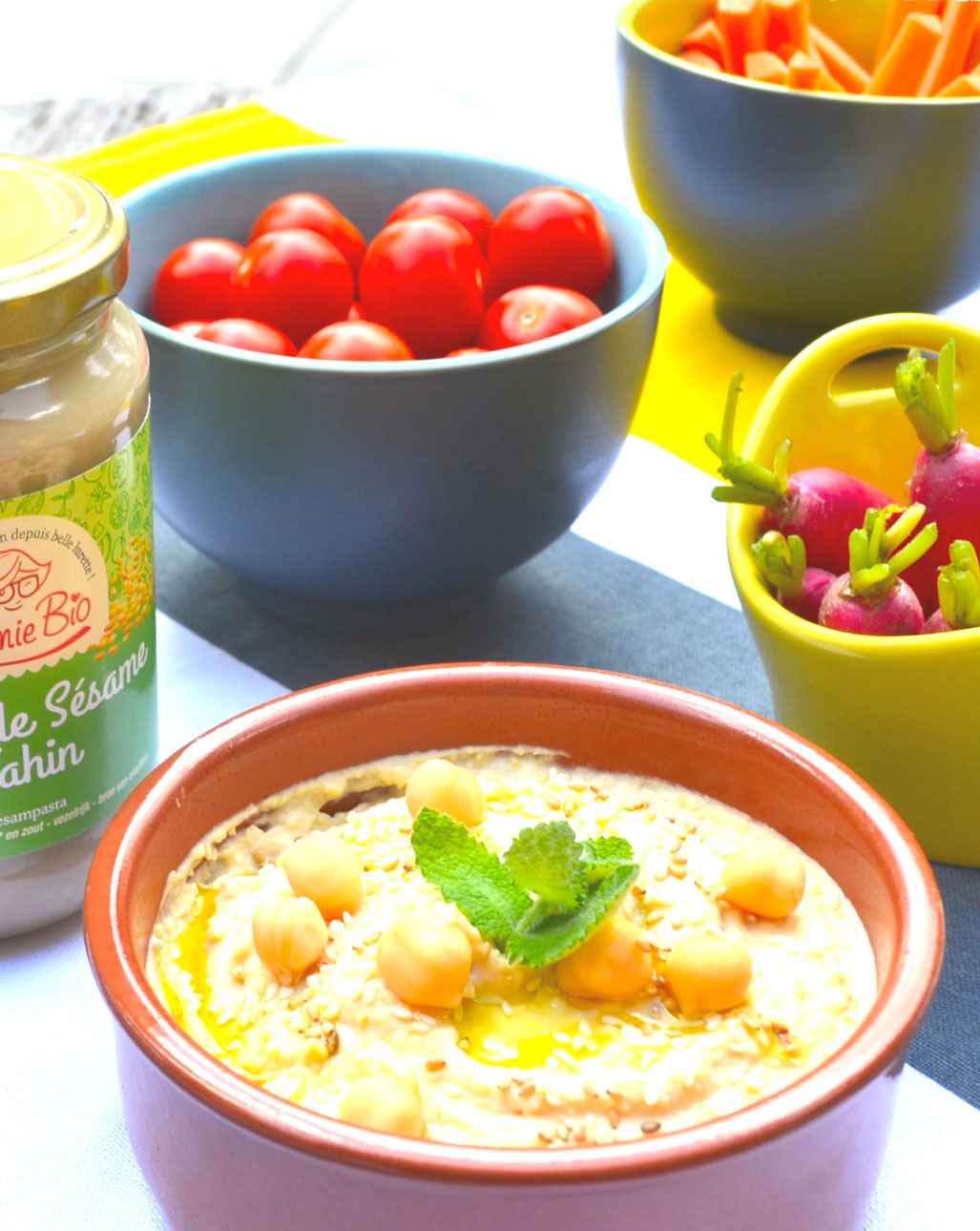 – 200g dry chickpeas (or 400g of drained canned chickpeas)
– 2 lemons
– 2 tablespoons Mamie Bio white sesame paste
– 3 garlic gloves
– 3 tablespoons olive oil
–  Some sesame seeds
–  Salt, pepper
–  Spices according to your taste: ½ teaspoon cumin, chilli powder or sumac
1- Soak the chickpeas for at least 5 hours
2- Drain and rinse chickpeas.
3- In a blender, stir the chickpeas, garlic, lemon juice, white sesame paste, and olive oil until the mixture is smooth. Taste and season to your taste.
4- Just before serving, add a dash of olive oil and a few sesame seeds on top for a bit of crisp!
Enjoy your hummus on a toast, or dip vegetables or breadsticks in it.