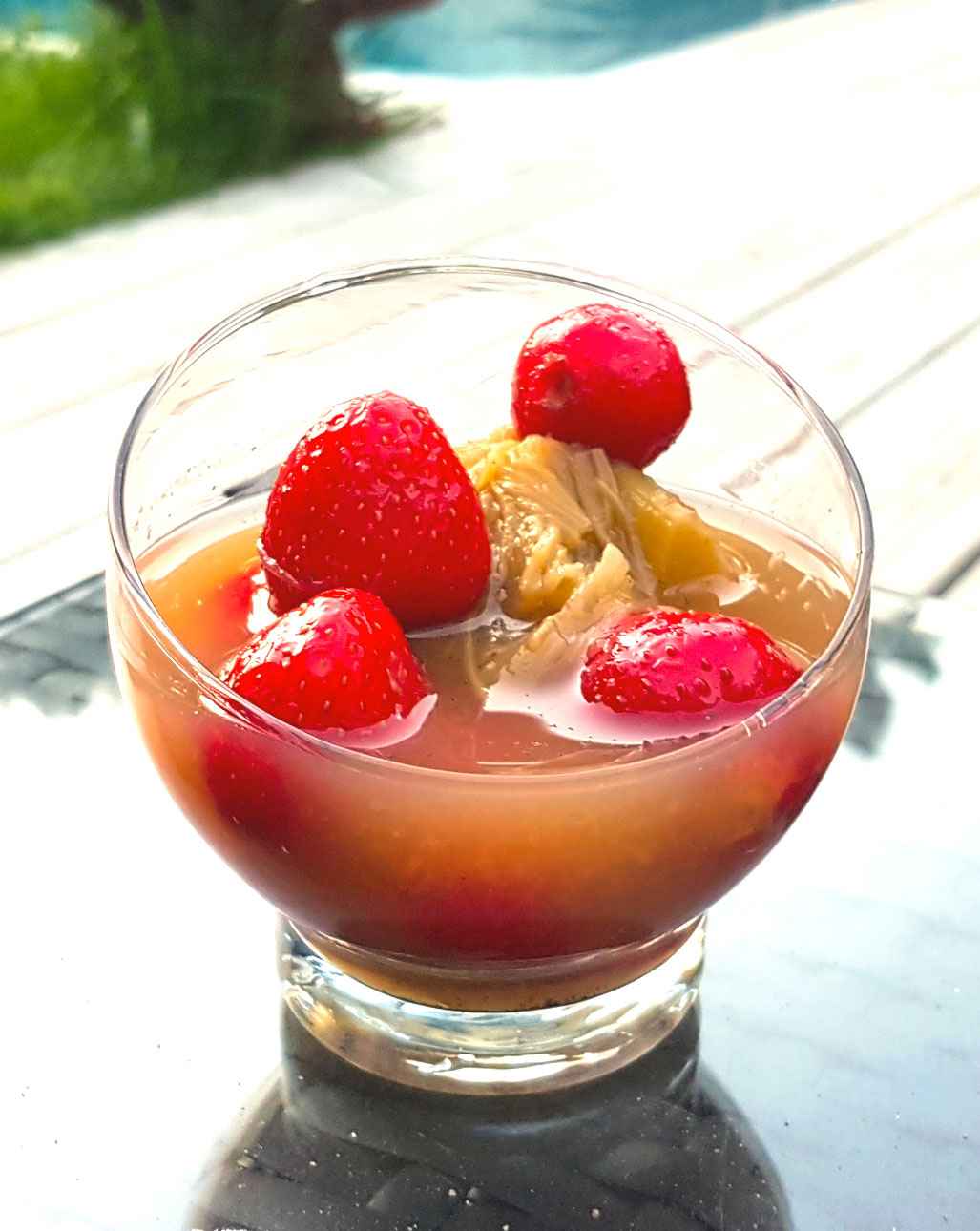 Rhubarb soup with strawberries and pure apple juice
1- Heat the apple juice, verbena leaves and honey in a saucepan over low heat for 15 minutes.
2- Peel the rhubarb stalks, taking care to remove the threads. Cut into 2cm long pieces.
3- Add the rhubarb to the saucepan and cook for 10 to 15 minutes until the pieces are tender.
4- Pour the soup into a salad bowl. Add the whole hulled strawberries and the clementine juice.
5- As soon as the soup has cooled, put it in the refrigerator for a few hours.
6- Serve your soup in a bowl
Enjoy your soup with speculoos!