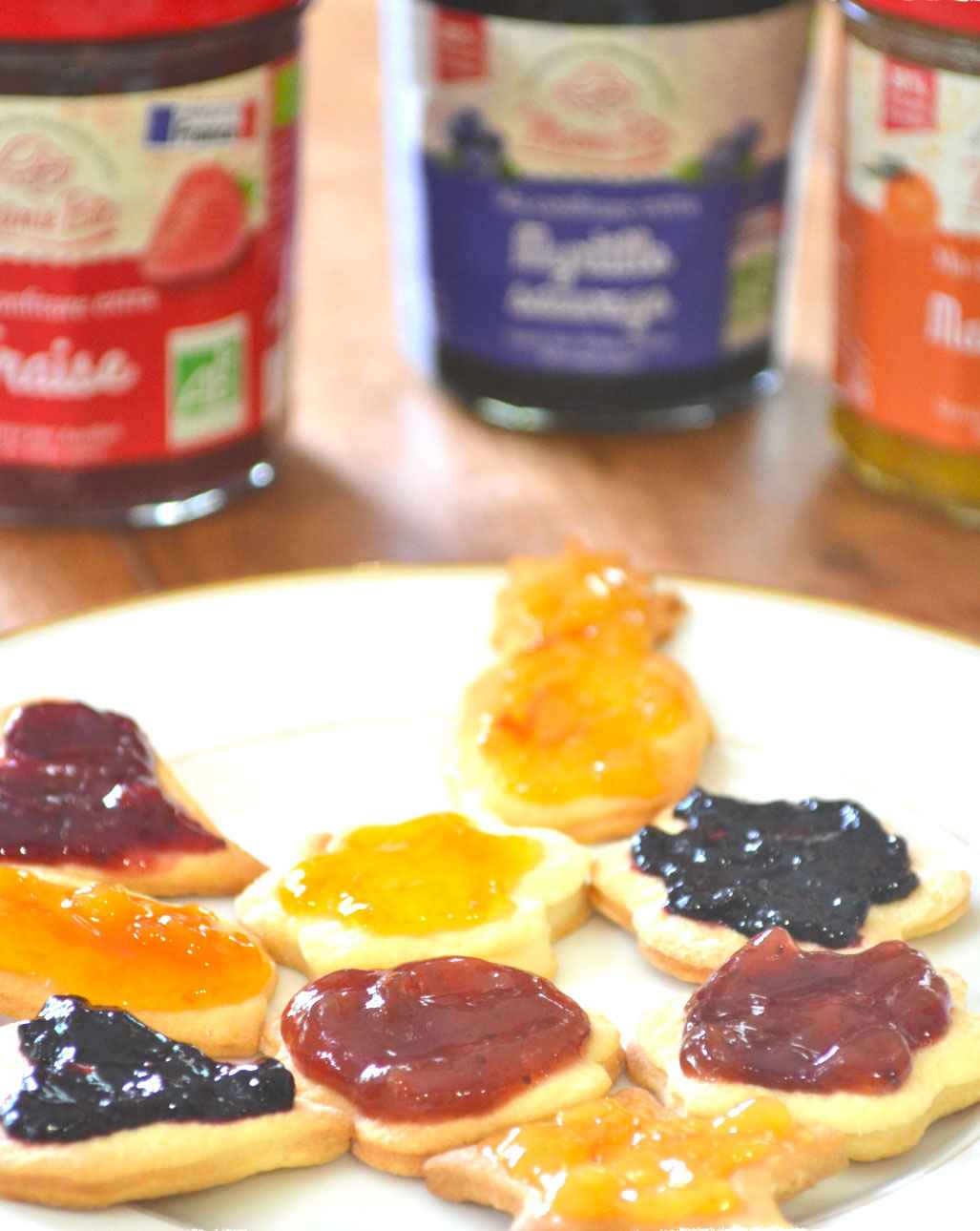 1- In a bowl, add the sugar to the softened butter. Add the eggs, then the flour previously mixed with the baking powder and salt. Take lemon's zest and add it to the preparation.
2- Shape the dough into a ball, cover the bowl and leave to rest for 30 minutes in the refrigerator.
3- Preheat your oven to 180 ° C. Flour the work surface, roll out the dough there then cut the shapes of your choice with a knife or cookie cutter. Consider making a heart-shaped hole in the center of those on top.
4- Bake for ten minutes then let cool before coating the cookies with jam.
For an even more gourmet version, cover your shortbread with spread!