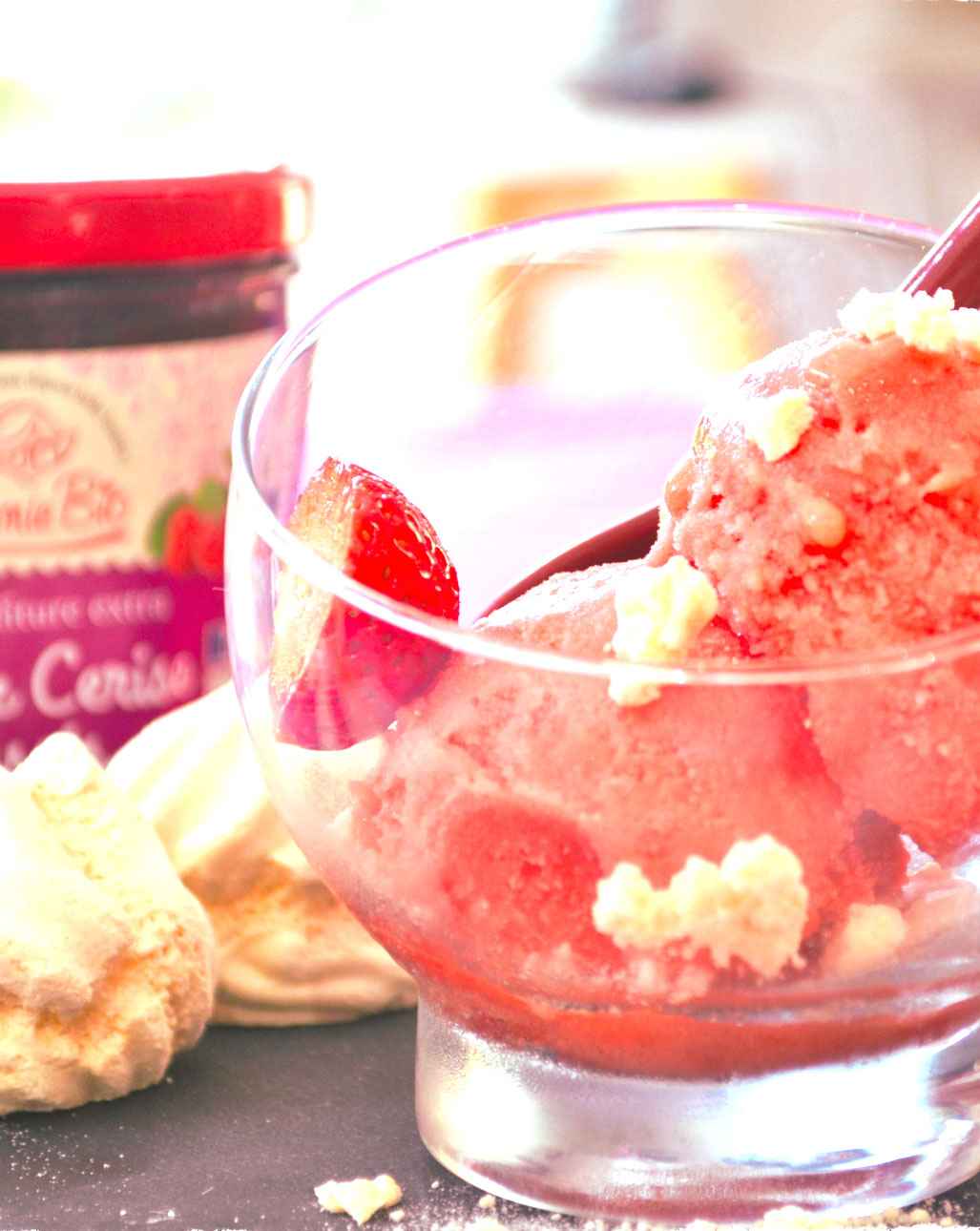 Strawberry, Cherry & Blackcurrant Ice Cream
1- Separate the egg whites and preserve the yolks.
2- Add a pinch of salt to the egg whites and beat them with a whisk until they form a firm snow.
3- Continue beating while slowly incorporating 2 tablespoons of icing sugar.
4- Place the bowl in a water bath over low heat and continue to whisk for 5 minutes. The mixture will start to set.
5- In a second bowl, mix the yolks and the icing sugar.
6- In a third bowl, whip the cream with 2 tablespoons of icing sugar.
7- Incorporate jam into your whipped cream, add the mixture egg/sugar.
8- Finally, carefully incorporate the first preparation so as not to break the whites too much.
9- Place in the freezer for at least 2 hours and serve sprinkled with crispy meringue chips.
This delicious and light ice cream can be made with all the Mamie Bio organic extra jams!