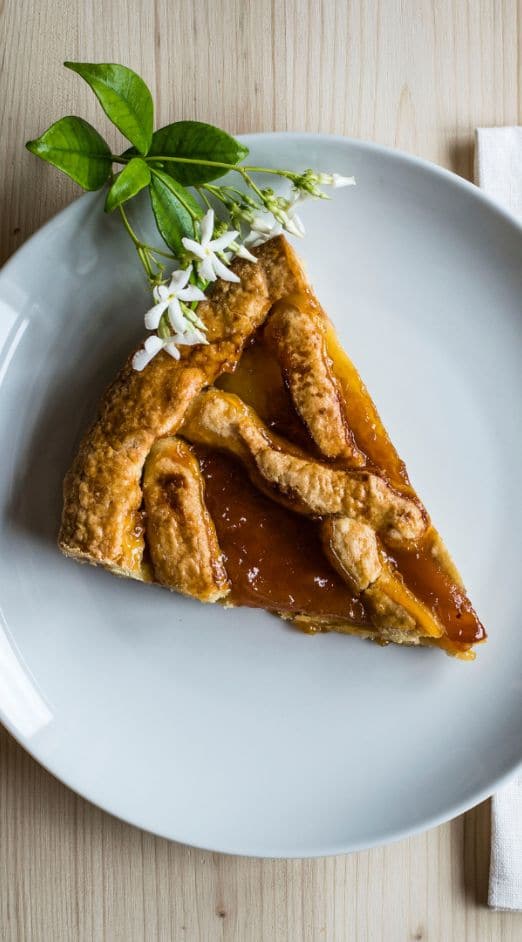 8 people
30 minutes
40 minutes
– 200g of apricot extra jam
– 500g of flour
– 2 eggs
– 250g of butter or margarine
– 125g of sugar
– vanilla
– 1 sachet of baking powder
1. Beat the eggs, sugar, softened butter, but not melted and vanilla
2. Add the flour and yeast. Work the dough until a homogeneous ball is obtained
3. Let the dough sit for 15 mins and preheat the oven to 180°C (th.6)
4. Spread the dough with a rolling pin. Cover the bottom of a medium-sized pie pan with part of the dough and place the apricot jam
5. Use the rest of the dough to make strips 2cm wide. Arrange them long and wide to form a grid. 6. Bake for 30mins. Enjoy cold !
You can easily change the recipe using another extra Granny Organic jam!