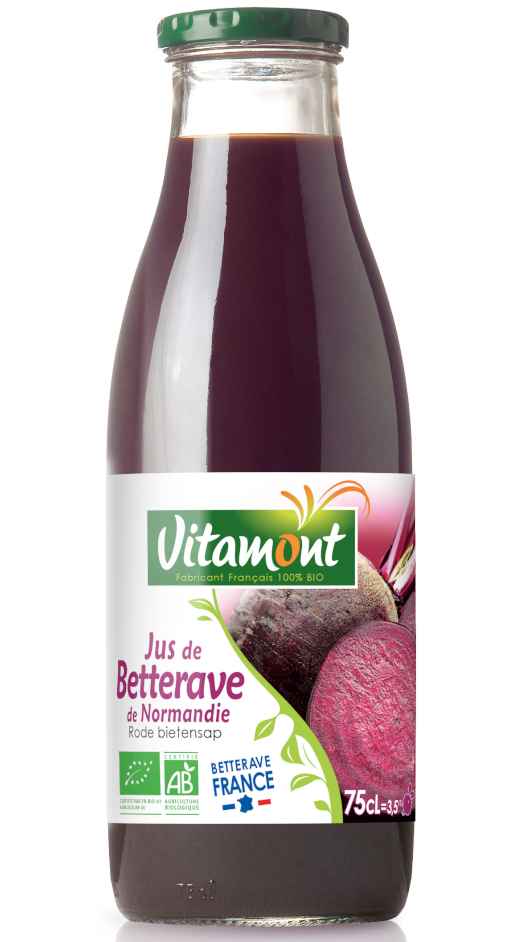 Organic Beetroot Juice from Normandie – France
Enjoy all the aroma of beetroot from France.



The Advantages:
> Normandy Beetroot juice
> Field vegetables
> Ideal for making shot glasses with fresh goat cheese
> Without added salt
> The production of 75 cl of juice requires about 3,5 kg of beetroots of 300g on average
Available Sizes:

still hungry ?
in this category
still thirsty ?
in this category
Nutritional Values per 100ml/100g
Volume: 75cl
Ingredients: Beetroot* juice, lemon* juice concentrated.
*From organic farming.
Conseils de conservation: Refrigerate after opening and consume within 4 days.
Gencod: 3 289196500052
Nutritional Values per 100ml/100g
Energy: 121kj (29kcal)
Fat: 0g
of which saturates: 0g
Carbohydrates: 7,1g
of which sugar: 7,1g
Fibers: <0,5g
Proteins: 0g
Salt: 0,06g