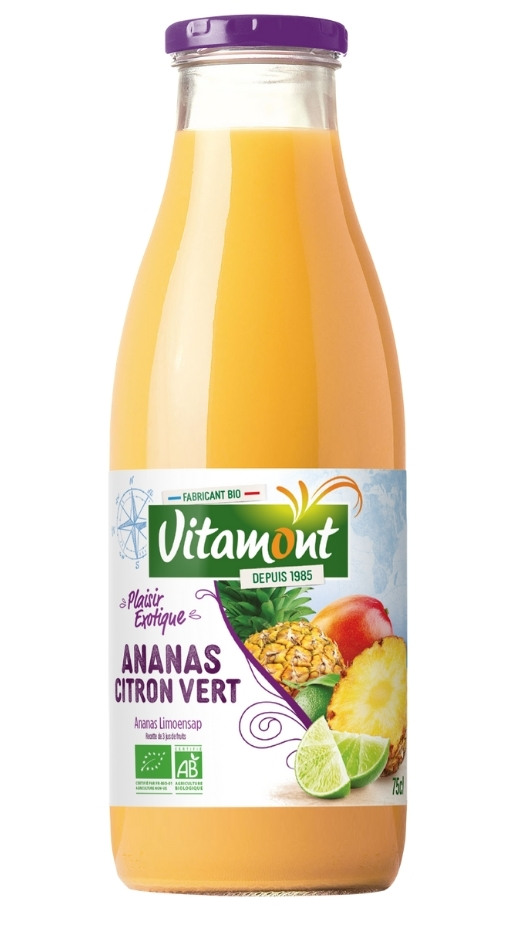 Organic Lime Pineapple Juice
The pineapple delicacy and the velvety mango with a hint of lime.


The Advantages:
> Fruits picked ripe for a naturally sweet juice
> Voted Best Organic Product in 2018 by a jury of consumers
> 100% pure juice, without added sugar
Available Sizes:

still hungry ?
in this category
still thirsty ?
in this category
Nutritional Values per 100ml/100g
Volume: 75cl
Ingredients: Pineapple* juice (85,5%), mango* puree (11,5%), lime* juice(3%).
*From organic farming.
Conservation advices: Refrigerate after opening and consume within 4 days.
Gencod: 3 289196580078
Nutritional Values per 100ml/100g
Energy: 182kj (43kcal)
Fat: 0g
of which saturates: 0g
Carbohydrates: 10,4g
of which sugar: 10,4g
Fibers: 0,7g
Proteins: 0g
Salt: 0g