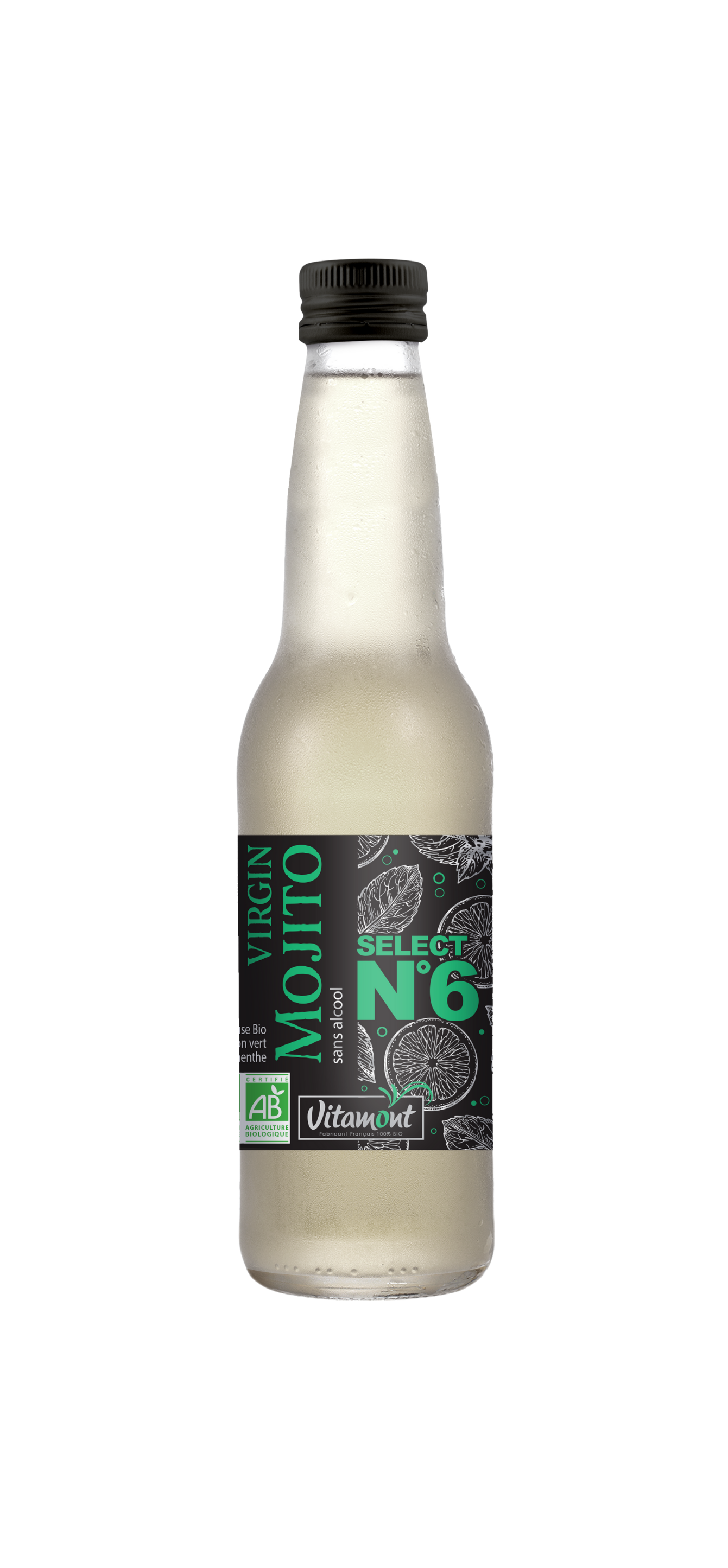 N°6 Organic Virgin Mojito
A refreshing and light drink with the flavors of the famous mint cocktail.


The Advantages:
> This famous cocktail is timeless, find it here in alcohol-free and organic version!
> Drink it as it is or as a cocktail base
> With Nanah Mint
> A small size to carry everywhere
> Resealable bottle
Available Sizes:

still hungry ?
in this category
still thirsty ?
in this category
Nutritional Values per 100ml/100g
Volume: 33cl
Ingredients: carbonated water, fair trade cane sugar*, lemon juice *(6%), lime juice (5.5%), nanah spearmint extract* (0.1%)*organic products.
Conservation advices: keep cool after opening and consume within 4 days.
Gencod: 3 289196820181
Nutritional Values per 100ml/100g
Energy: 128kj (30kcal)
Fat: 0g
of which saturates: 0g
Carbohydrates: 7.5 g
of which sugars: 7g
Fibers: 0g
Proteins: 0g
Salt: 0g