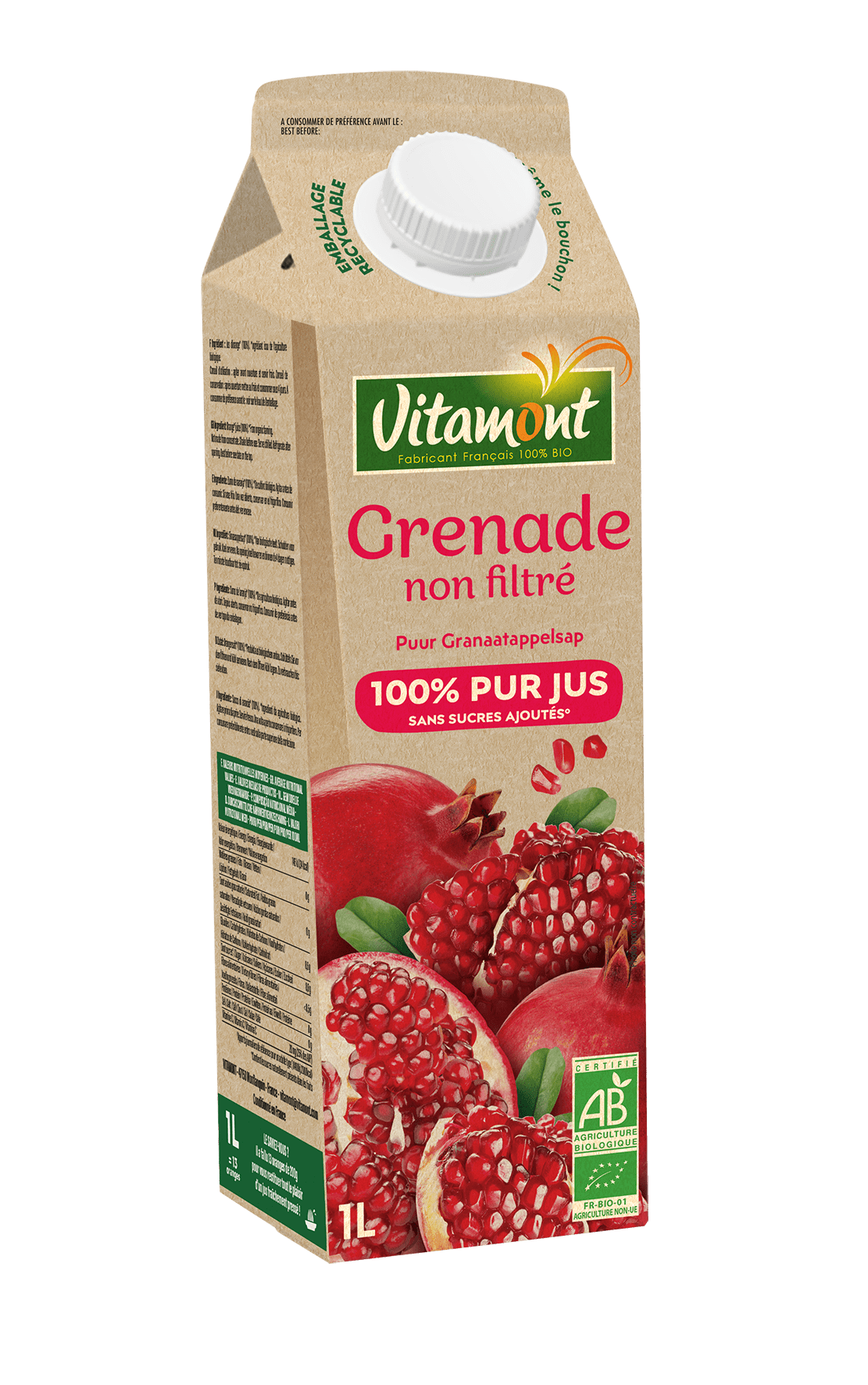 Pure Organic Pomegranate Juice
The flavour of pomegranate and its properties. An unfiltered juice to preserve all the benefits of the fruit. Of a beautiful deep red color, pure pomegranate juice is particularly tasty.



The Advantages:
> Selection of the best fruits
> Source of potassium, which contributes to the normal functioning of the nervous system
> One of our clients' favourite references
> 100% pure juice without added sugar
> The production of 1 liter of juice requires about 10 pomegranates of 250g on average
> 100% purejuice without added sugar
Available Sizes:




still hungry ?
in this category
still thirsty ?
in this category
Nutritional Values per 100ml/100g
Volume: 1L
Ingredients: Pomegranate* juice.
*From organic farming.
Conservation advice: After opening refrigerate and consume quickly
Gencod: 3 289196260567
Nutritional Values per 100ml/100g
Energy: 213kj (50kcal)
Fat: 0g
of which saturates: 0g
Carbohydrates: 12,5g
of which sugar: 12,5g
Fibers: <0,5g
Proteins: 0g
Salt: 0g