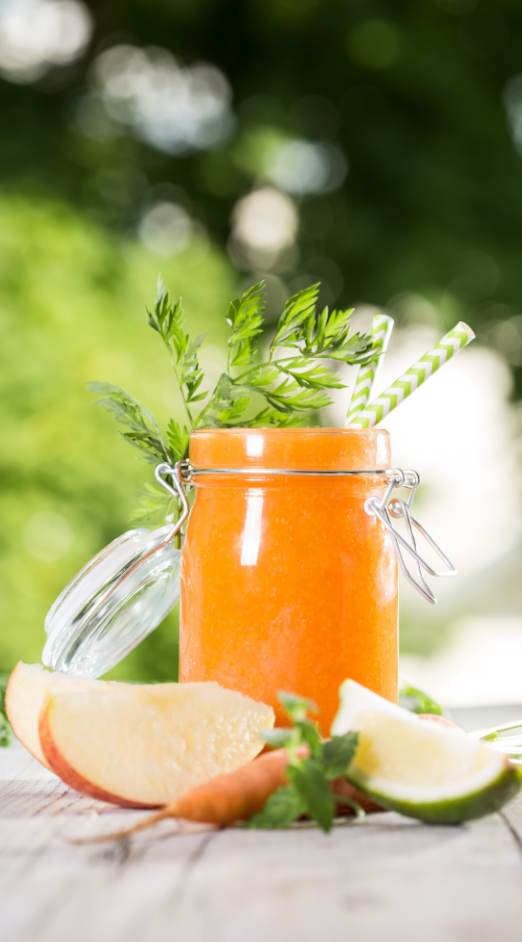 1- Wash and finely chop the fennel. Mix it with carrot juice. Filter. 2- Remove rind and seeds from apples before cutting them into small pieces.
3- Add them and the lemon juice in the blender with the fennel carrot mixture.
4- Serve very fresh.
Add crushed ice for an even cooler drink!