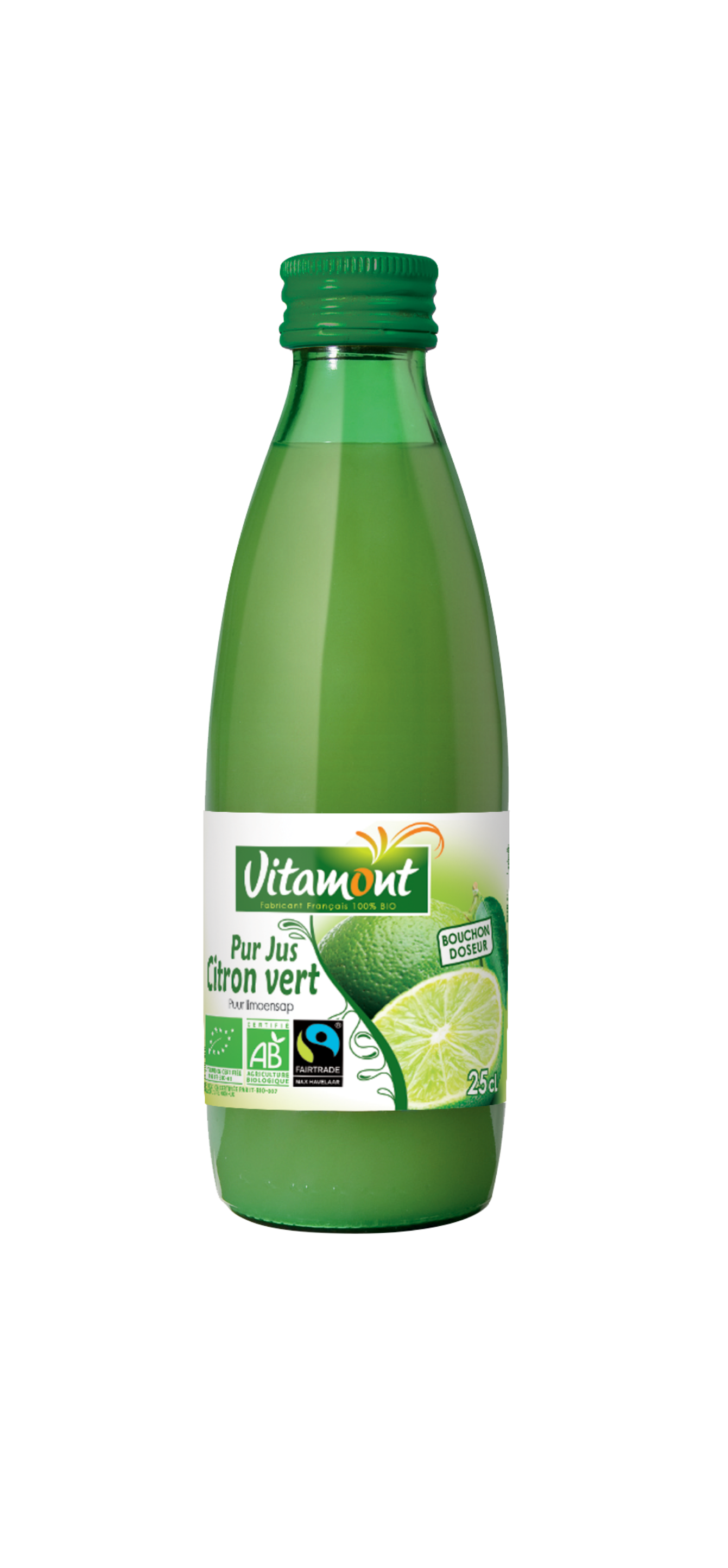 Organic Pure Fair trade lime juice mini
The delicate flavor of 100% pure fair trade lime juice, to consume in your drinks or as a culinary aid.




The Advantages:
> Fair trade certified Max Havelaar
> To use in cocktails, ceviche, or marinades
> With integrated dosing cap, very convenient to pour the right dose
> 100% pure juice without added sugar
Available Sizes:

still hungry ?
in this category
still thirsty ?
in this category
Nutritional Values per 100ml/100g
Volume: 25cl
Ingredients: Lime Juice* from Fair trade.
*From organic farming.
Storage advice: After opening refrigerate and consume quickly.
Gencod: 3 289196470010
Nutritional Values per 100ml/100g
Energy: 121kj (29kcal)
Fat: 0,1g
of which saturates: 0g
Carbohydrates: 6,2g
of which sugar: 1,6g
Fibers: 0,4g
Proteins: 0,7g
Salt: 0g