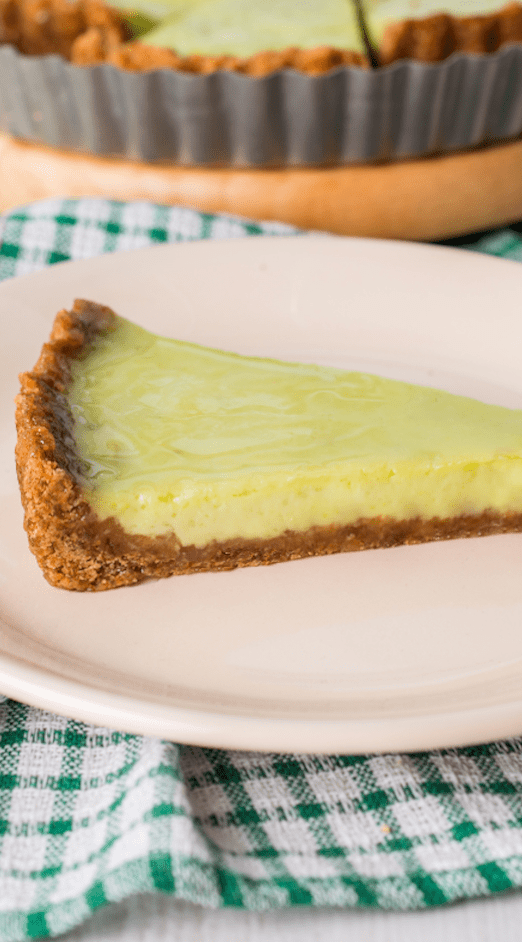 6
~1 hour
2 and a half hours
For the dough (it's so good when it's homemade):
– 250 g of wheat flour
– 125 g of soft butter
– 4 tbsp. of powdered sugar
– 8 tbsp. of water
For garnish :
– 340 g of powdered sugar
– 8 large eggs
– 35 cl of heavy cream
– 20 cl of Fair Trade Lime juice
– 10 cl of Lemon juice
Preheat the oven to th.4 or 120ºC. Mix the butter, sugar and salt then add the flour and egg yolks. Does your dough look like sand? You can add cold milk. Mix and knead to form a ball.
Add a little flour to the dough previously rolled out with a rolling pin, and place it in the mold of your choice. Do not be in too much of a hurry, it should be left to rest for 1 hour in the freezer. To make the dough shinier, lay out, using a brush, a beaten egg. Bake the pie shell without garnish for 12 minutes.
Once the dough is out of the oven, preheat it to th.6 or 180ºC. Then mix eggs and sugar in a bowl and add the heavy cream and the lemon juice. Mix well.
The cream is ready, you can fill the tart shell and bake for 45 min.
Our cooking tip: The cream should be lightly set (it should remain rather supple)
Let the pie cool for about 1 hour, then you can enjoy it.
Note for foodies: do not cut the pie too quickly, otherwise the cream will run.