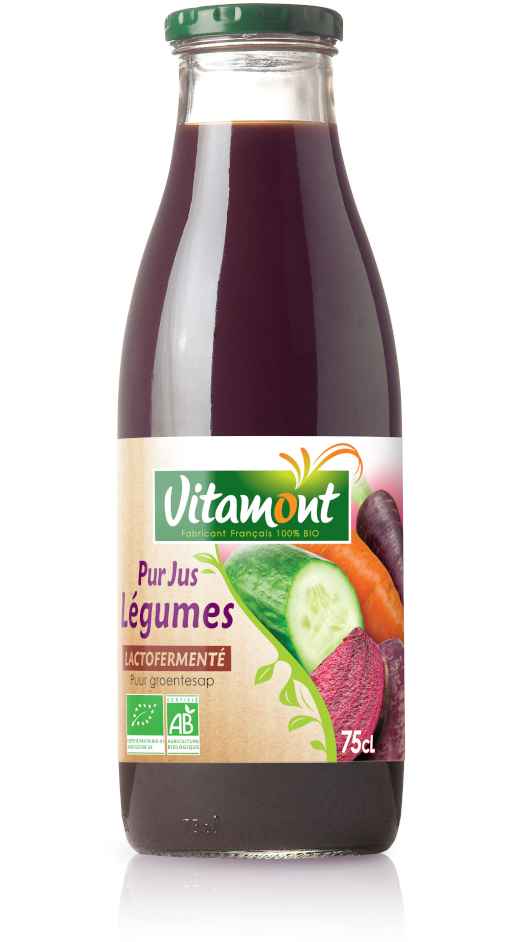 Organic Pure Lactofermented Beetroot Juice
Drink beets while enjoying the benefits of lactofermentation.


The Advantages:
> The lactofermentation process lowers the pH of vegetable juices for stabilization and storage
> Lactofermentation improves food digestibility by splitting large nutrients into smaller ones (fatty acids, amino acids), creating a perfect bioavailability for the body
> The production of 75cl of juice requires about 3,5 kg of beets of 300g on averagee
> Without added salt
> The ideal range for a cure
> 100% pure juice
Available Sizes:

still hungry ?
in this category
still thirsty ?
in this category
Nutritional Values per 100ml/100g
Volume: 75cl
Ingredients: Beetroot* juice lactofermented
*From organic farming.
Conservation advices: Refrigerate after opening and consume within 4 days.
Gencod: 3 289196500618
Nutritional Values per 100ml/100g
Energy: 192kj (45kcal)
Fat: 0g
of which saturates: 0g
Carbohydrates: 9,7g
of which sugar: 9,7g
Fibers: 1,2g
Proteins: 1g
Salt: 0,08g