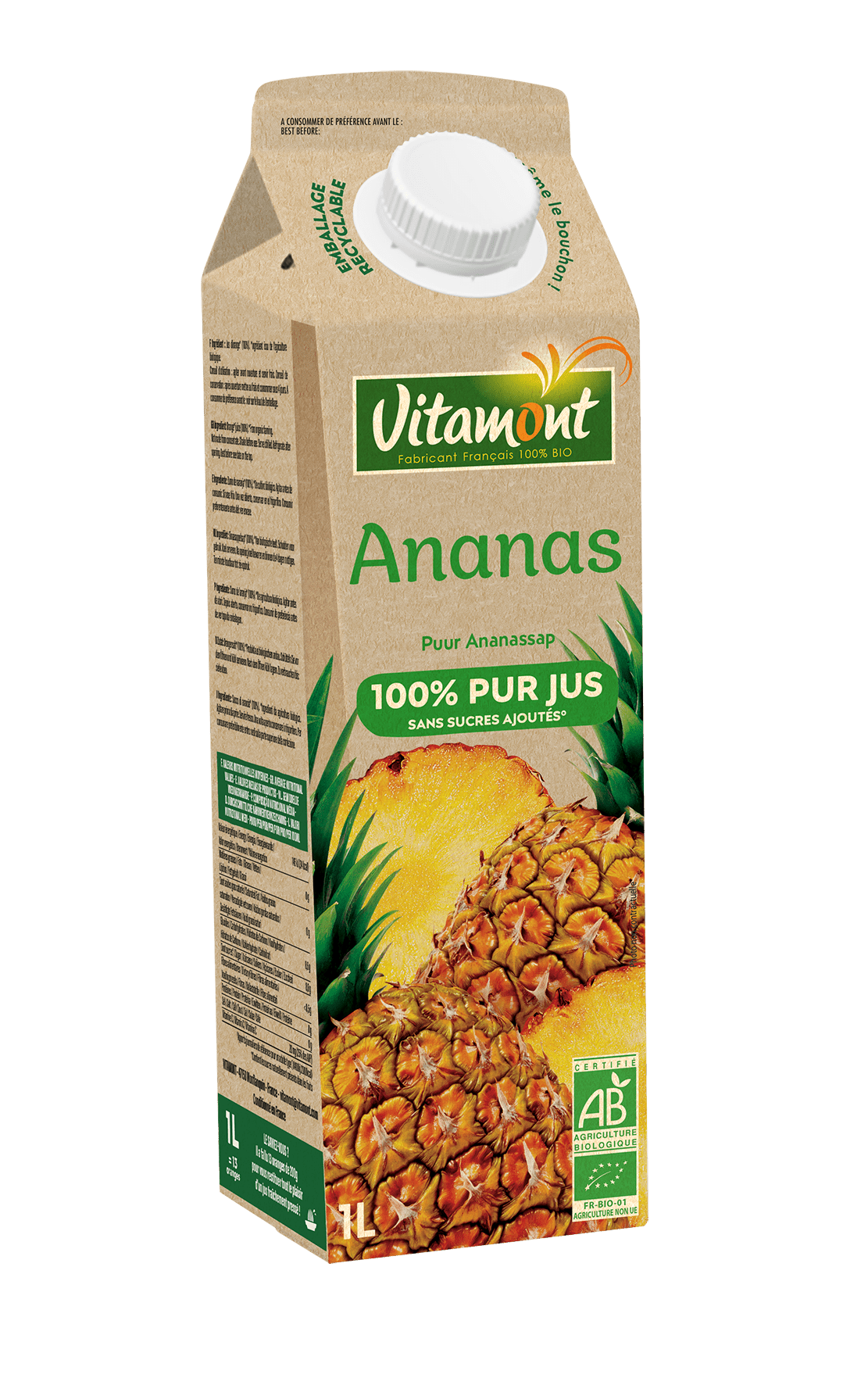 Pure Organic Pineapple Juice
Travel with the exoticism and creaminess of the pineapple in a 100% pure juice.


The Advantages:
> Selected fruits
> Consistent quality through frequent monitoring
> The fabrication of 1 liter of juice requires about 3 pineapples of 800 g on average
> 100% pure juice, without added sugar
Available Sizes:




still hungry ?
in this category
still thirsty ?
in this category
Nutritional Values per 100ml/100g
Volume: 1L
Ingredients: Pineapple* juice.
*From organic farming.
Conservation advice: After opening refrigerate and consume quickly
Gencod: 3 289196260345
Nutritional Values per 100ml/100g
Energy: 171kj (40kcal)
Fat: 0g
of which saturates: 0g
Carbohydrates: 10,1g
of which sugar: 10,1g
Fibers: <0,5g
Proteins: 0g
Salt: 0g