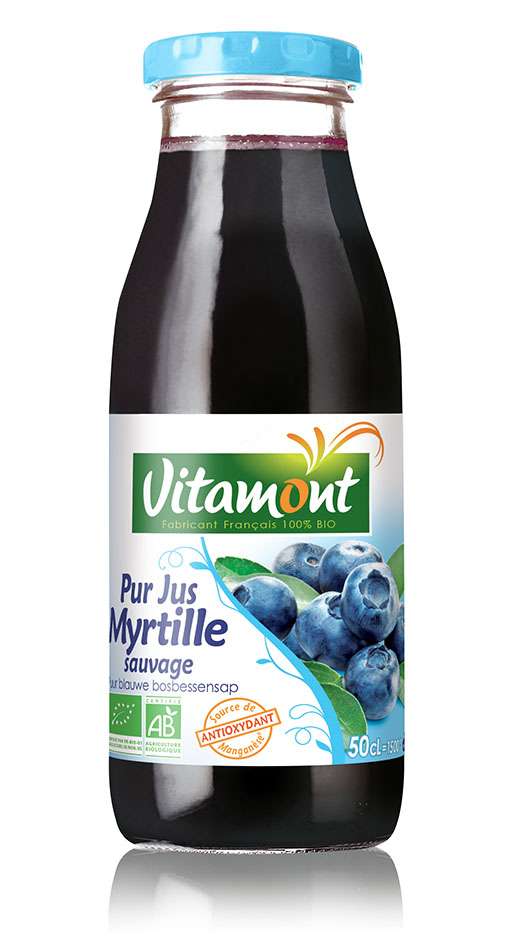 Pure Organic Wild Blueberry Juice
In the superfruit family, you can drink blueberry juice pure or diluted.


The Advantages:
>The blueberry is known for its antioxidant properties
> Source of manganese, which helps protect cells from oxidative stress.
> Blueberry variety Vaccinium myrtillus
> 100% pure juice, without added sugar
Available Sizes:


still hungry ?
in this category
still thirsty ?
in this category
Nutritional Values per 100ml/100g
Volume: 50cl
Ingredients: Blueberry* juice.
*From organic farming.
Conservation advice: Refrigerate after opening and consume within 4 days.
Gencod: 3 289196800015
Nutritional Values per 100ml/100g
Energy: 97kj (23kcal)
Fat: 0g
of which saturates: 0g
Carbohydrates: 5,7g
of which sugar: 5,7g
Fibers: <0,5g
Proteins: 0g
Salt: 0g