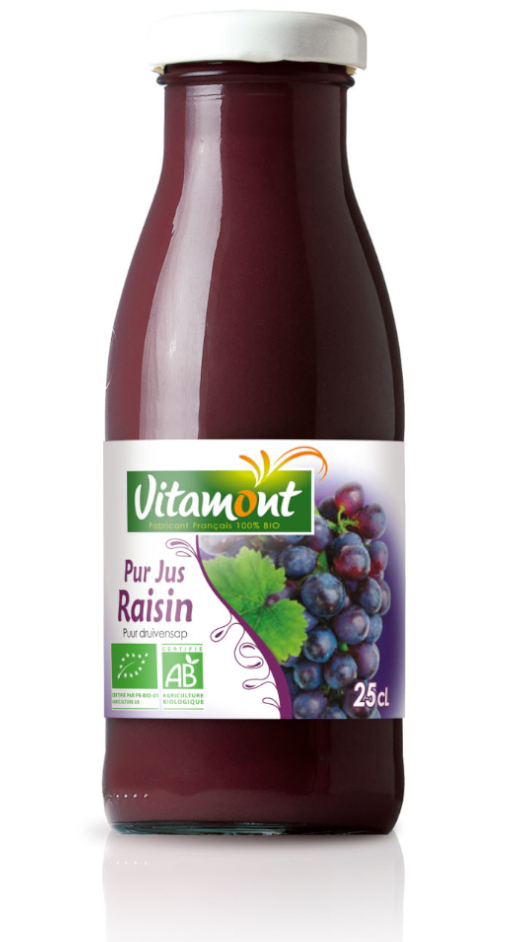 Pure Organic Grape Juice Mini
All the flavors of the grape in an organic juice. A blend of origins and grape varieties that allows to offer you a unique and constant taste throughout the year.


The Advantages:
> To consume as it is or as a cocktail base: ideal for an aperitif with friends, your children's snack, or a refreshing break…
> The production of 1 liter of juice requires 1,3 kg of grapes on average
> Think about it for your fasting cures
> 100% pure juice, without added sugar
Available Sizes:





still hungry ?
in this category
still thirsty ?
in this category
Nutritional Values per 100ml/100g
Volume: 25cl
Ingredients: Grape* juice.
*From organic farming.
Storage advice: Refrigerate after opening and consume within 4 days.
Gencod: 3 289196400185
Nutritional Values per 100ml/100g
Energy: 265kj (62kcal)
Fat: 0g
of which saturates: 0g
Carbohydrates: 15,6g
of which sugar: 15,6g
Fibers: <0,5g
Proteins: 0g
Salt: 0g