Fruit Desserts without sugar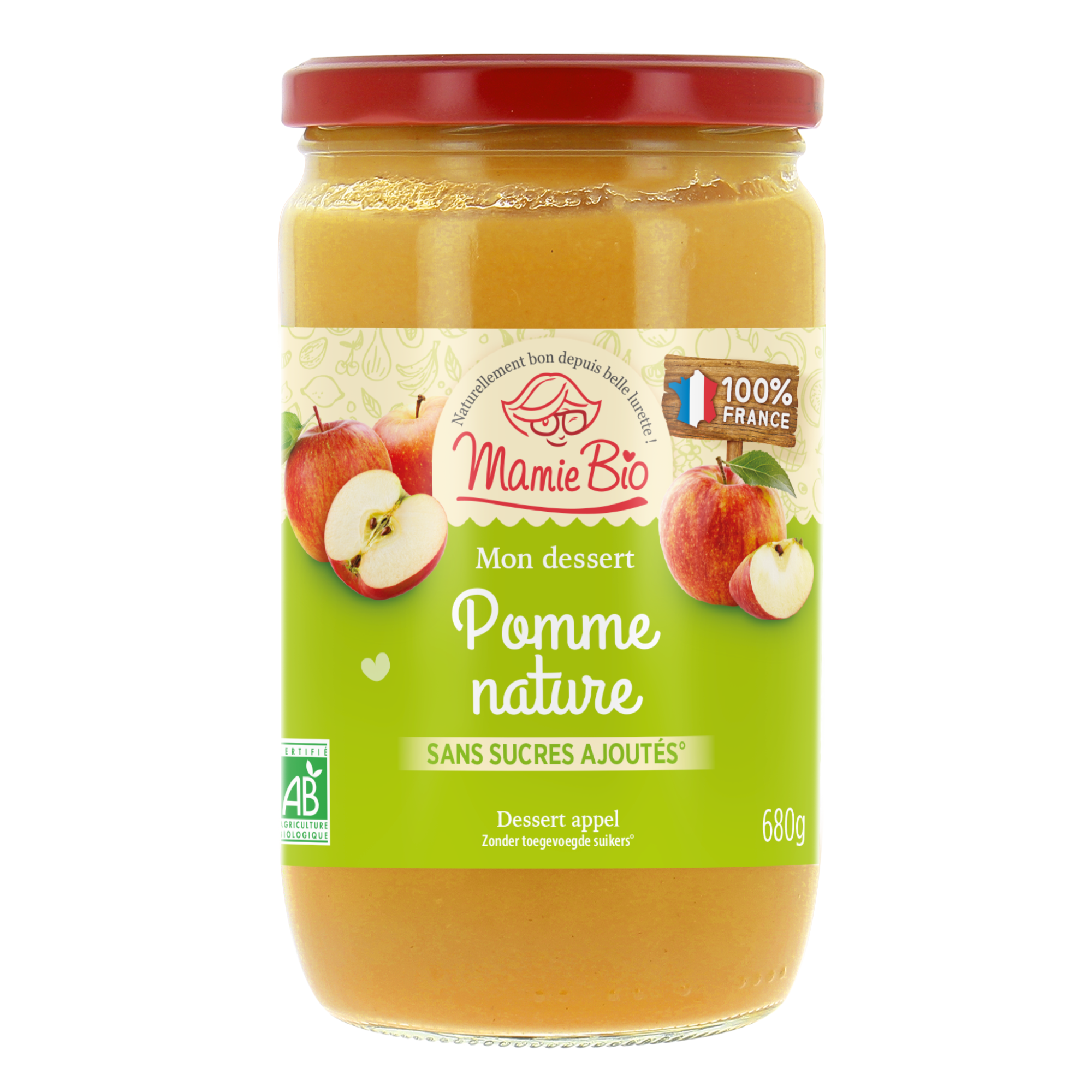 Organic Puree of Apple from France
What could be more delicious than a good fruit puree for snack or dessert? The tastiest apples were selected and harvested at maturity to make this organic recipe.



The Advantages:
>Apples picked at maturity for a naturally sweet compote
> Onctuous texture
> Family format to share
> With Apple from France
still hungry ?
in this category
still thirsty ?
in this category
Nutritional Values per 100ml/100g
Net weight: 680g
Ingredients: Apple from France*.
*From organic farming.
Conservation advice: Refrigerate after opening
Gencod: 3 700477609610
Nutritional Values per 100ml/100g
Energy: 226kj (54kcal)
Fat: 0,1g
of which saturates: tracesg
Carbohydrates: 12g
of which sugar: 11,5g
Fibers: 1,7g
Proteins: 0,3g
Salt: tracesg