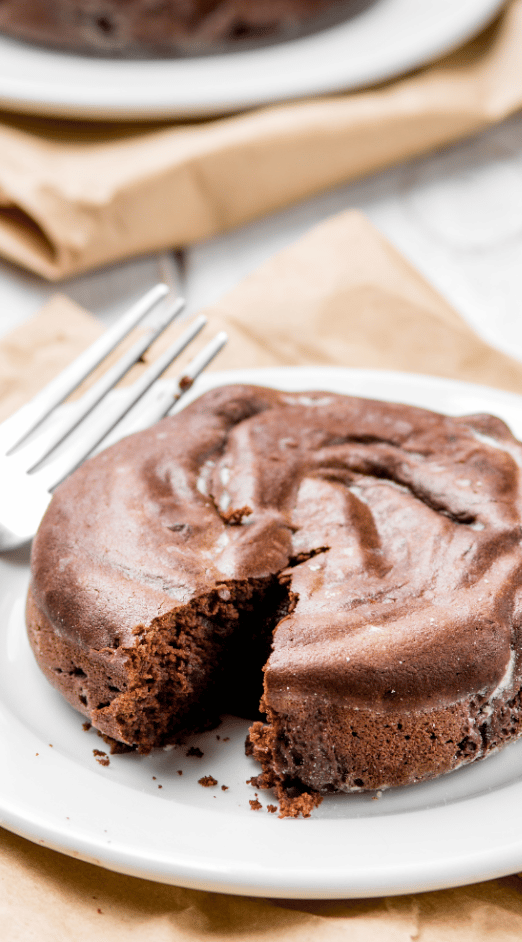 Chocolate fondants lightened with compote
– 50g flour
– 80g sugar
– 3 eggs
– 150g of Puree of Apple
– 200g pastry chocolate
– 1 pinch of fleur de sel (optional)
1- Preheat the oven to 180°C.
2- In a bowl, blanch the egg/sugar mixture. In parallel, melt the chocolate in a bain-marie.
3- Add to the preparation the melted chocolate and the fruit dessert. Mix to obtain a smooth cake batter.
4- Pour the flour and fleur de sel, then mix well again.
5- Add a little fat on the molds before placing the preparation.
6- Bake for 20 to 25 minutes: beware of over-baking, cakes should not be fully baked in the center.
7- Let the fondants cool for 1 hour before unmolding.
Add a small pinch of fleur de sel!