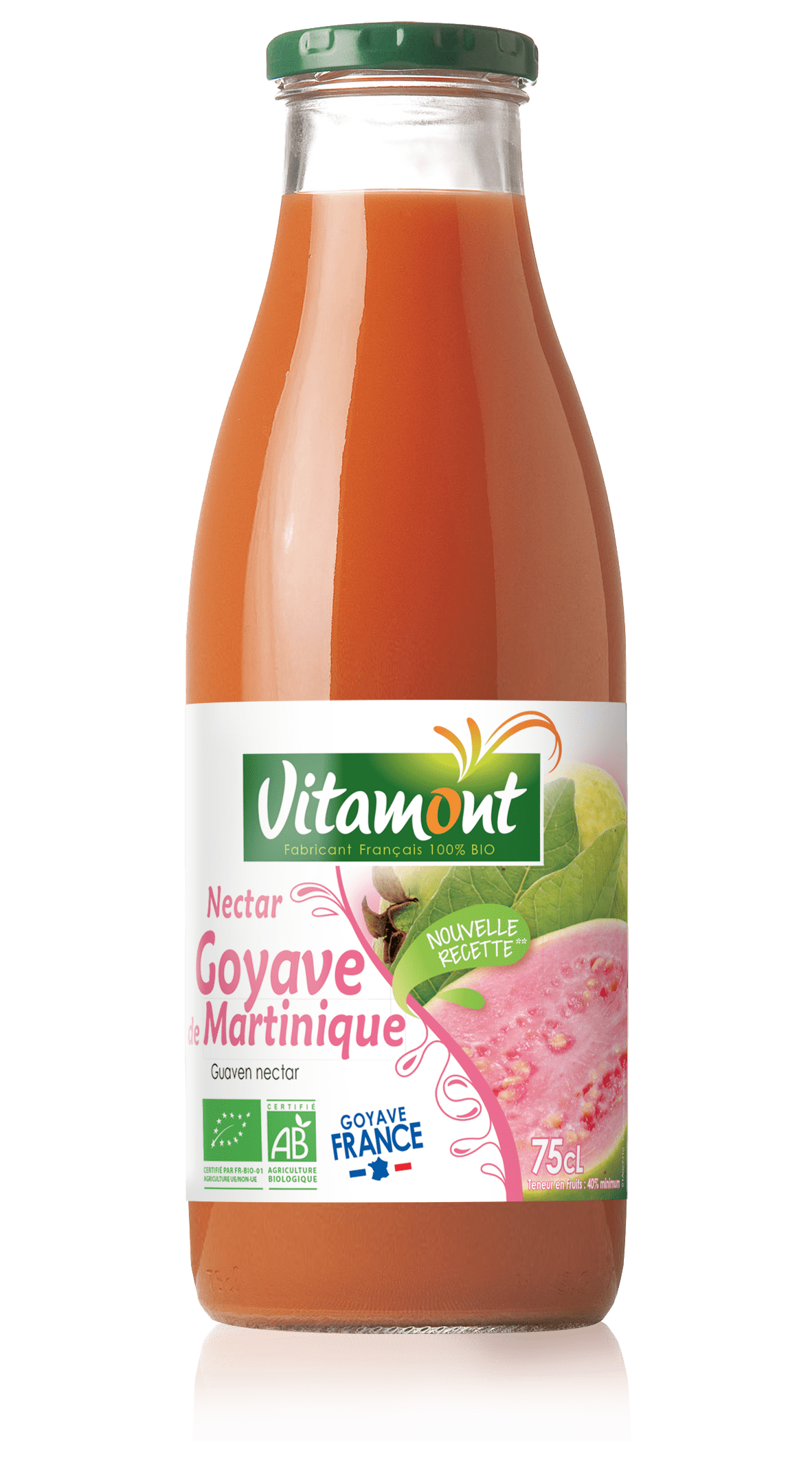 Organic 100 % French Nectar of Guava from Martinique
The creaminess and exoticism of the guava in a 100% French velvety nectar.




The Advantages:
> With French Guavas
> To enjoy pure, in cocktails or fruit salads
> Sugar from French beetroots
> Onctuous texture
Available Sizes:

still hungry ?
in this category
still thirsty ?
in this category
Nutritional Values per 100ml/100g
Volume: 75cl
Ingredients: Water, guava* puree (40%), sugar*.
*Produits issus de l'agriculture biologique.
Storage advice: Refrigerate after opening and consume within 4 days.
Gencod: 3 289196500274
Nutritional Values per 100ml/100g
Energy: 158kj (37kcal)
Fat: 0g
of which saturates: 0g
Carbohydrates: 8.8g
of which sugar: 8.8g
Fibers: 1g
Proteins: 0g
Salt: 0g