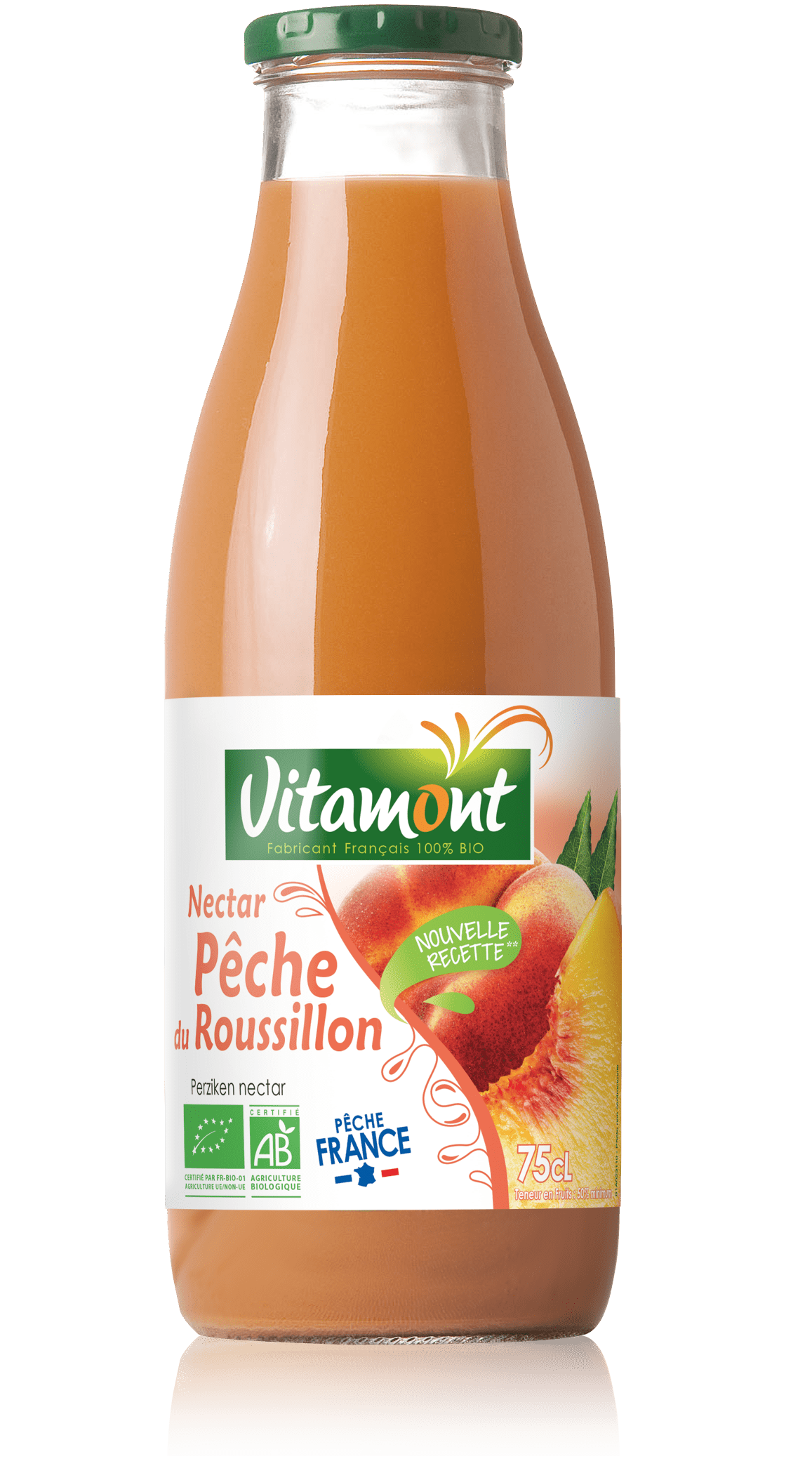 Organic 100% French Nectar of Peach from Roussillon
Find the Roussillon sun in a tasty 100% French peach nectar.




The Advantages:
> Ripened peaches in French orchards
> To enjoy pure, in cocktails or fruit salads
> Sugar from French beetroots
Available Sizes:

still hungry ?
in this category
still thirsty ?
in this category
Nutritional Values per 100ml/100g
Volume: 75cl
Ingredients: Peach* Puree (50%), water, raw cane sugar* from Fair Trade.
*From organic farming.
Storage advice: Refrigerate after opening and consume within 4 days.
Gencod: 3 289196500649
Nutritional Values per 100ml/100g
Energy: 165kj (39kcal)
Fat: 0g
of which saturates: 0g
Carbohydrates: 8.9g
of which sugar: 8.9g
Fibers: 0,7g
Proteins: 0,5g
Salt: 0g