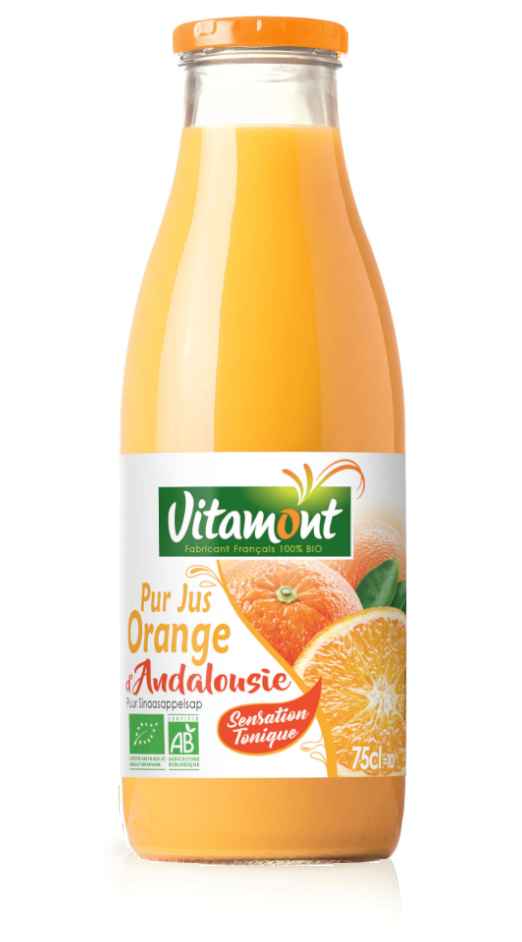 Pure Organic Orange Juice from Andalousia tonic sensation
Start the day on a tonic note with orange juice made with field-grown oranges from Andalusia.


The Advantages:
> Pure orange juice
> Slightly acidulous taste for a tonic wake-up
> The production of 1 liter of juice requires the use of around 10 oranges of 200 g on average.
> 100% pure juice, without added sugar
Available Sizes:

still hungry ?
in this category
still thirsty ?
in this category
Nutritional Values per 100ml/100g
Volume: 75cl
Ingredients: Orange* juice from Andalousie
*From organic farming.
Conservation advices: Refrigerate after opening and consume within 4 days.
Gencod: 3 289196500694
Nutritional Values per 100ml/100g
Energy: 146kj (34kcal)
Fat: 0g
of which saturates: 0g
Carbohydrates: 8,6g
of which sugar: 8,6g
Fibers: <0,5g
Proteins: 0g
Salt: 0g