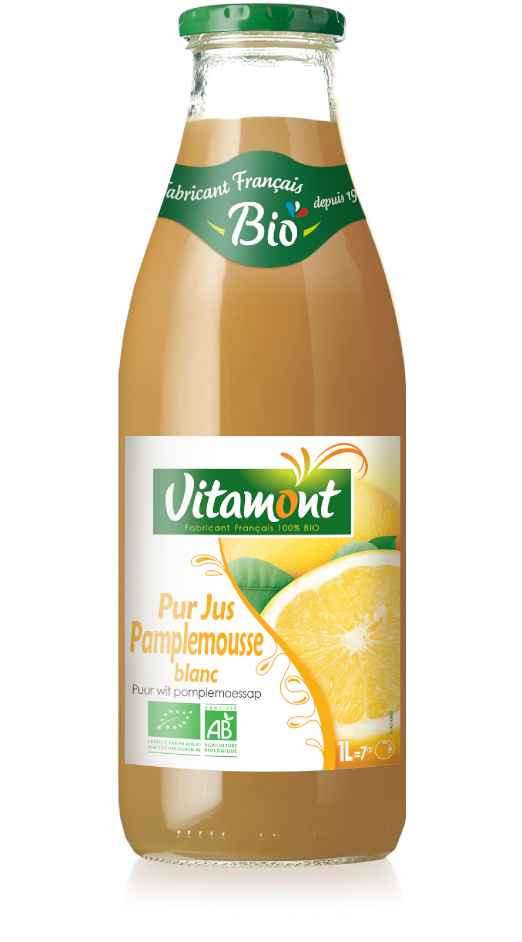 Pure Organic White Grapefruit Juice
A pure fruity and sweet juice, without bitterness that will seduce you at breakfast.


The Advantages:
> The production of one liter of juice requires the use of about 7 pink grapefruits weighing 350g on average
> Grapefruits ripened under the Mediterranean Basin sun
> 100% pure juice, no added sugar
Available Sizes:

still hungry ?
in this category
still thirsty ?
in this category
Nutritional Values per 100ml/100g
Volume: 1L
Ingredients: White grapefruit* juice
*From organic farming.
Conservation advices: Refrigerate after opening and consume within 4 days.
Gencod: 3 289196500526
Nutritional Values per 100ml/100g
Energy: 131kj (31kcal)
Fat: 0g
of which saturates: 0g
Carbohydrates: 7,7g
of which sugar: 7,7g
Fibers: <0,5g
Proteins: 0g
Salt: 0g