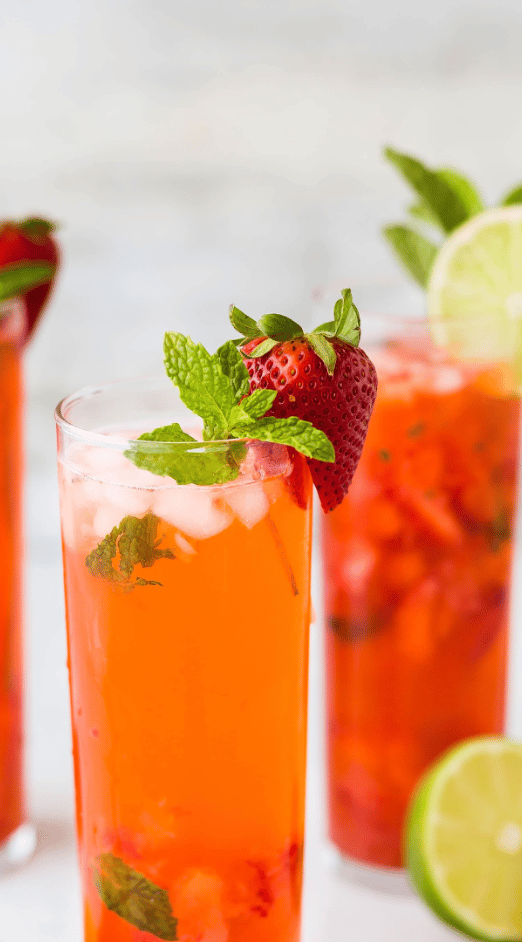 1- Mix the grape juice and mango nectar.
2- Pour into the bottom of each glass the strawberry syrup
3- Add ice cubes to the glasses before placing the grape/mango mixture.
To take care of the presentation, place a few strawberries and slices of lime in the glasses and on their edges.