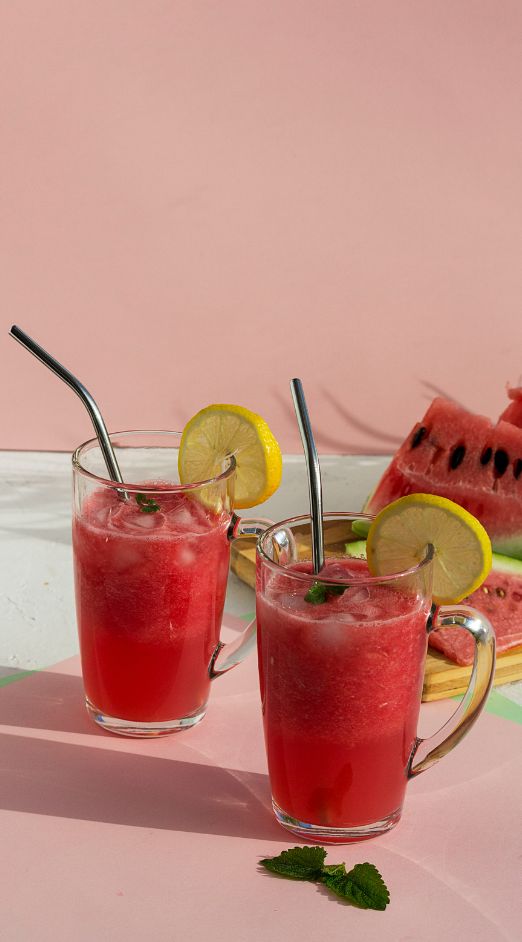 4 people
10 minutes
30 minutes
1- Cut the watermelon in half and remove the flesh by removing the seeds.
2- In a blender, mix the watermelon, lemon juice and a little water to thicken the mixture.
3- Pour the preparation into a carafe and add the mint leaves. Leave to infuse in a cool place for a minimum of 30 minutes.
4- Before placing the preparation in the glasses, remove the mint leaves.
Add lemon slices and some mint leaf to the glasses for decoration!