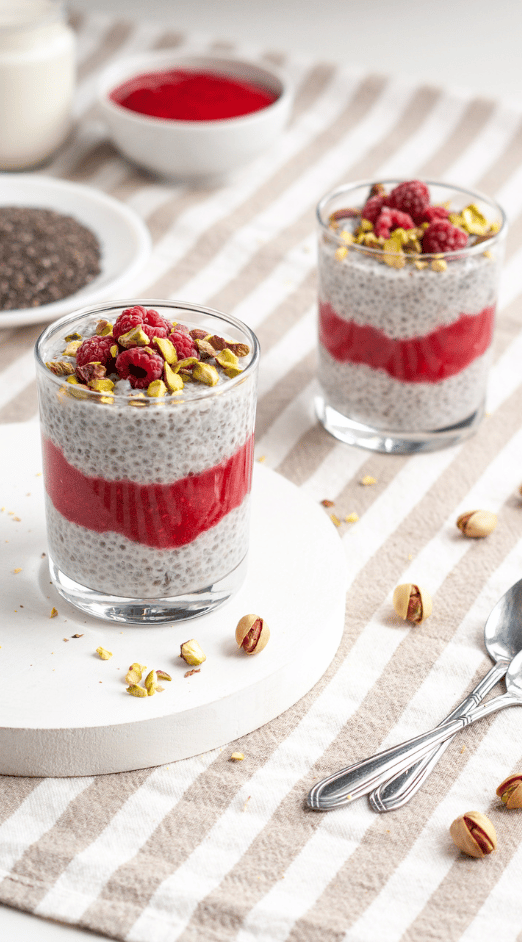 Chia pudding with raspberry jam
– 35g of chia seeds
– 210ml of coconut milk
– 1 tbsp of agave syrup
– Extra raspberry jam
– Some fresh raspberries
1- In a bowl, pour the coconut milk, agave syrup and chia seeds. Whisk the mixture for 5-6 minutes to prevent the seeds from sticking together and forming small balls.
2- Place your bowl in the refrigerator overnight.
3- The next morning, prepare your dessert alternating a layer of pudding, a layer of jam and then again pudding.
4- Drop some raspberries, you can taste!
To add crunchy, place some pistachios on the preparation.