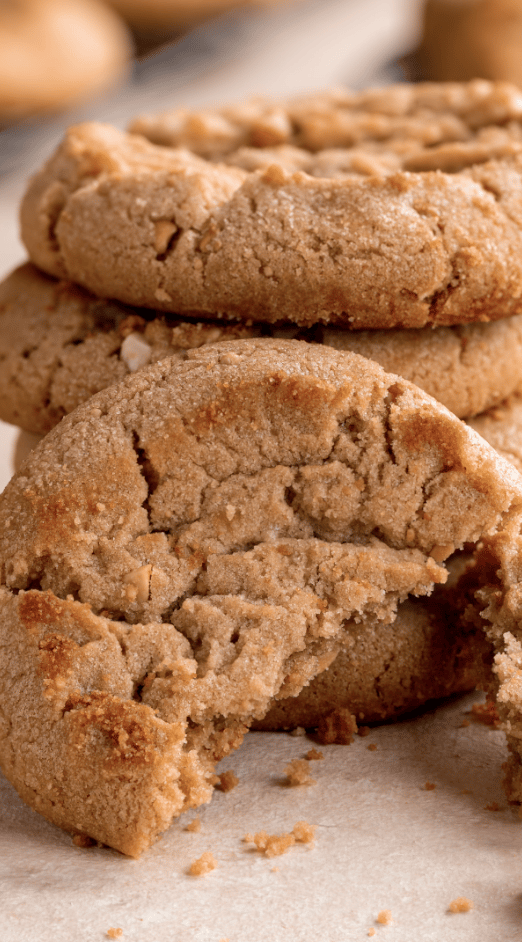 20 cookies
10 minutes
30 minutes
– 50g butter
– 140g flour
– 1 tbsp. Baking powder
– 60g brown sugar
– 60g white sugar
– 100g Crunchy Peanut Butter
– 1 egg
1- Preheat the oven to 180°C
2- In a bowl, mix the soft butter and sugar. Add the egg.
3- Stir in the peanut butter then the flour and the baking powder. When the mixture is homogeneous, let the dough rest in the refrigerator for 10-15 minutes.
4- Shape small balls of dough and flatten them slightly before placing them on a baking sheet.
Bake for about ten minutes.
Add a few white chocolate chips!