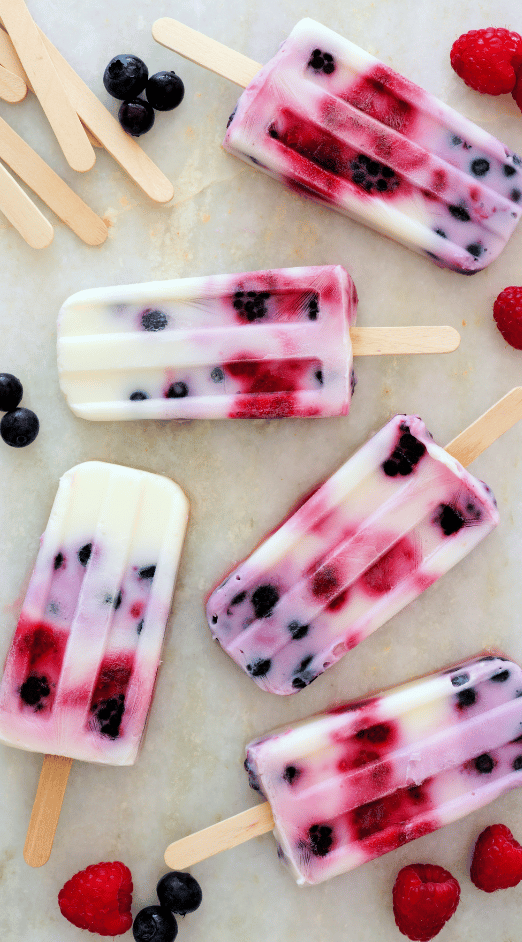 Blueberry & Raspberry Frozen yogurt
1- Divide the yogurt into 3 equal parts in 3 different bowls.
2- In the first bowl, add the Blueberry jam to the yogurt and mix. In the second bowl, combine the yogurt and raspberry jam. Keep the plain yogurt in the third bowl.
3- Successively pour the yogurt / blueberry jam mixture and some fresh blueberries then, the plain yogurt then, the yogurt / raspberry jam mixture and some fresh raspberries.
4- Reserve the ice cream in the freezer for at least 6 hours.
When it's no longer raspberry and blueberry season, replace fresh fruit with frozen fruits!