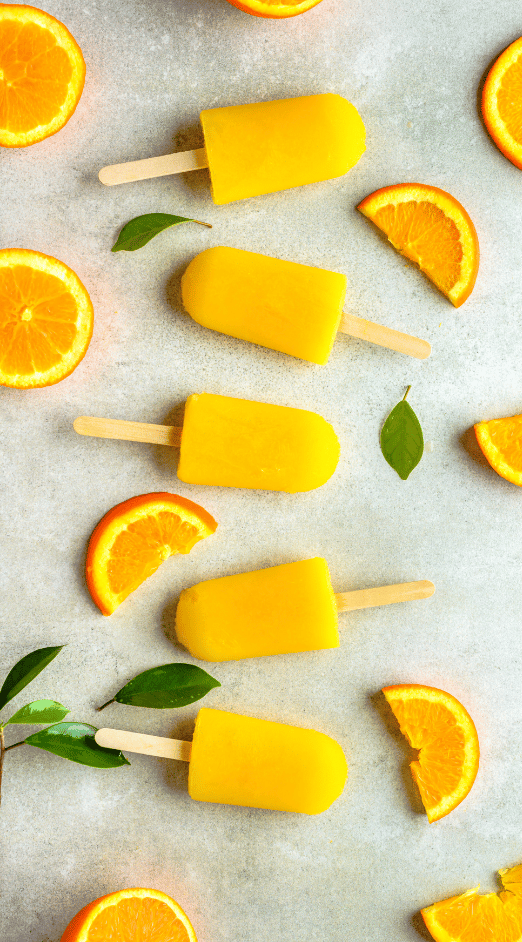 1- Bring the sugar and water to a boil in a saucepan.
2- When the sugar is dissolved, add the orange and lemon juice
3- Pour the mixture into stick molds and put them in the freezer for at least 6 hours.
Add a few orange zests to the pan with the water and sugar mixture.