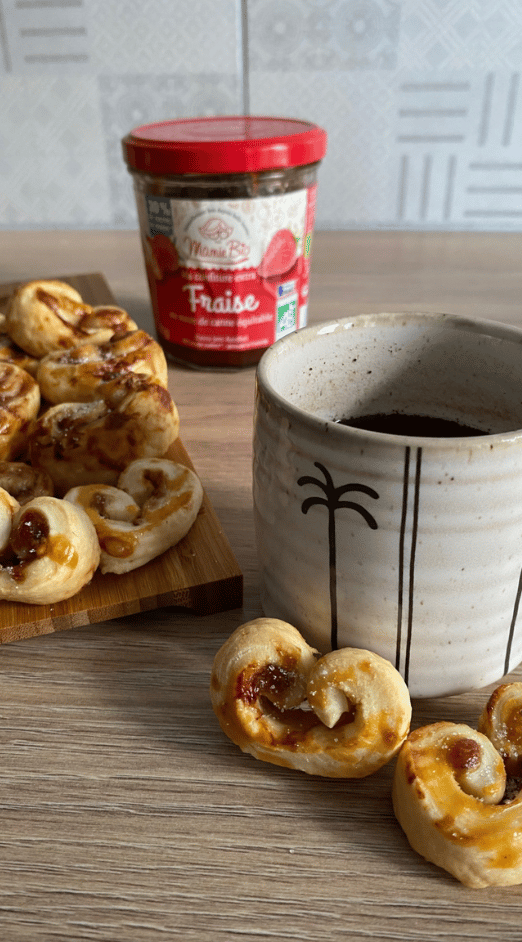 Puff pastry palmier with strawberry jam
~10 palmiers
~20 minutes
35 minutes
1- Preheat your oven to 180°.
2- Place strawberry jam over all the puff pastry.
3- Roll one side of the dough to the center and then do the same on the other side.
4- Cut the dough into slices of 1 to 2 centimeters and before placing them on a sheet covered with parchment paper. Using a brush, brush each piece with egg yolk.
5- Add a pinch of sugar on each palm tree and bake for 15 to 20 mins.
To prevent the dough from heating up, place it for about twenty minutes in the refrigerator.