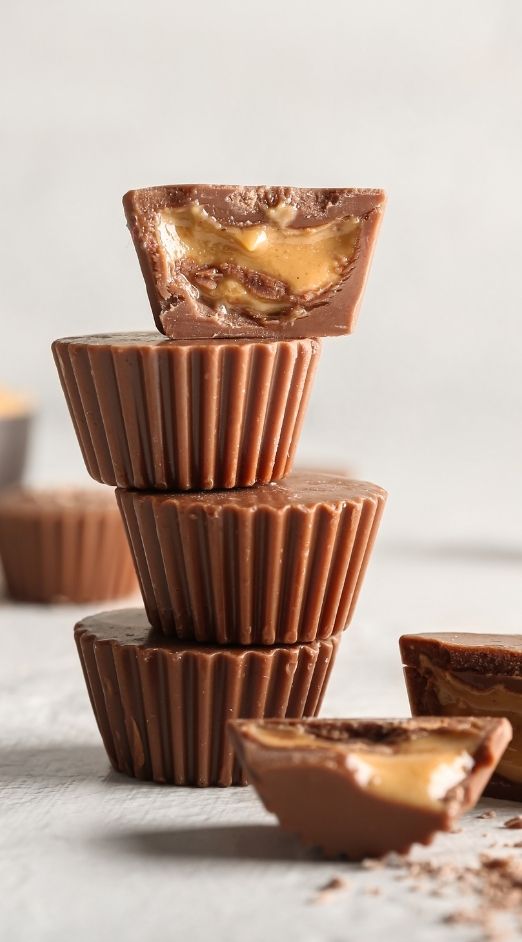 Peanut butter cup (Reese's)
1- Mix the peanut butter and sugar until a homogeneous mixture is obtained. Reserve in the refrigerator.
2- Melt the chocolate in a bain-marie.
3- Pour a teaspoon of melted chocolate at the bottom of each box (paper) and cover the walls with a thin layer.
4- Place the boxes in the refrigerator for about twenty minutes, so that the chocolate freezes.
5- Take the molds out of the fridge and place a spoon of the peanut butter/sugar mixture in the middle of each box. Cover with the remaining chocolate.
6- Place them again in the refrigerator for a minimum of one hour.
Add a few whole peanuts to bring crunch!