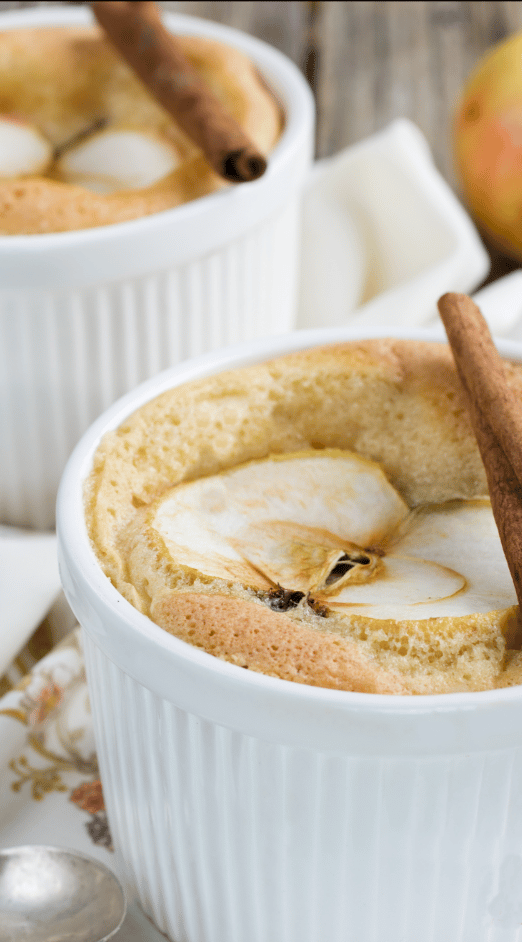 Apple Pear Cinnamon Soufflé
4 people
25 minutes
35 minutes
1- Preheat the oven to 180°C. Separate the egg whites and yolks and whisk the yolks with the sugar until the mixture turns white.
2- Mix the sponge finger and add them to the preparation. Then add the compote and cinnamon. Mix everything well.
3- In a second bowl, Beat the egg whites until stiff. Gently stir them into the mixture with a spatula.
4- Butter and flour the soufflé tins, then fill with dough. Add a slice of fruit to the top of each pan. Bake for 25 minutes without opening the oven while cooking. To be enjoyed still hot.
For big fans of cinnamon you can replace sponge finger with Speculoos cookies