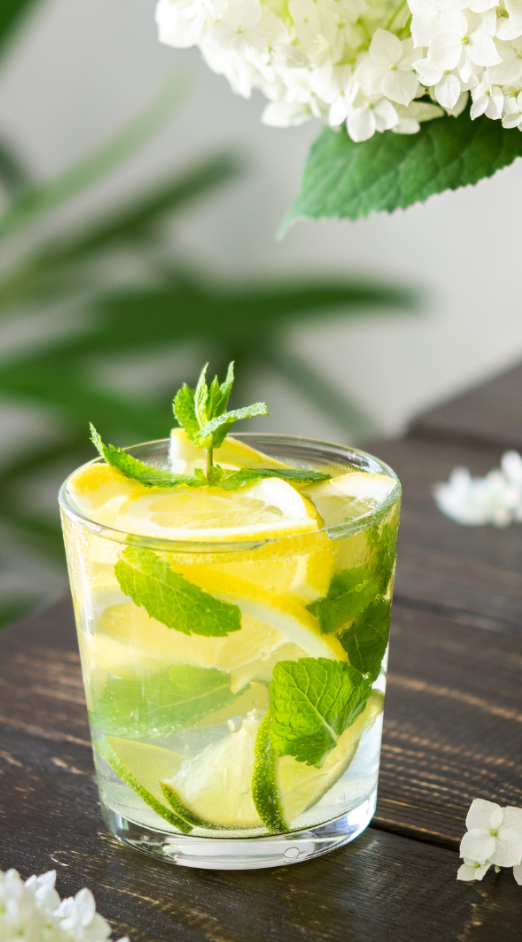 1- Wash your mint leaves and then place them in your blender. Add the juices of yellow lemon and lime and mix.
2- Add the water and agave syrup and mix again for 1 to 2 minutes.
3- Pass the mixture through a Chinese to filter the mint leaves.
4- Serve well chilled with ice cubes.
For a more aesthetic look, decorate the glasses with mint leaves and lemon slices.