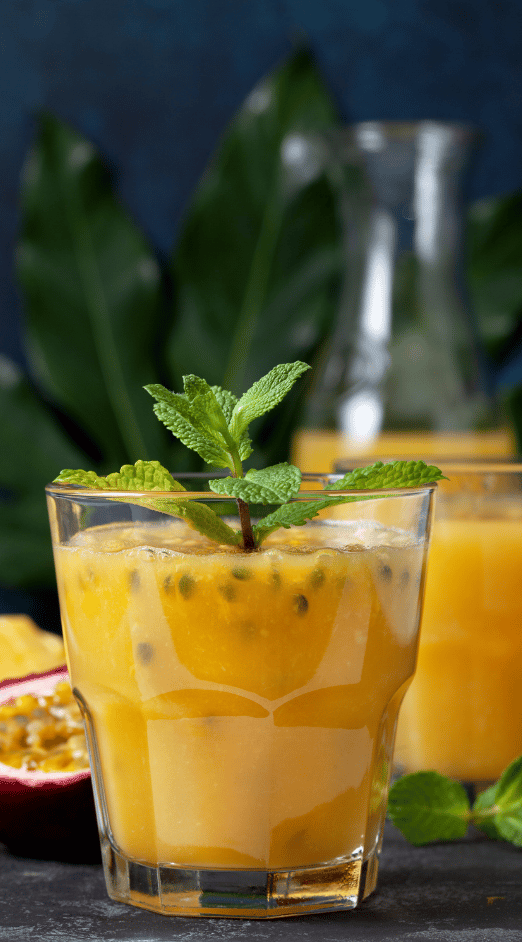 1- Peel the pineapple and keep only its flesh.
2- In a blender, add the pineapple, lime juice and coconut water. Mix.
3- Pour the preparation into two large glasses. Cut the passion fruit in half and place the pulp in each of the glasses.
4- Decorate the glasses with mint leaves.
Add lime slices to the glasses for decoration!